Best-Self Management Podcast, Episode 1: Creating Healthy Leadership Teams
Over the past seven years, we have written countless articles and spoken on dozens of stages on the subject of company culture, leadership, and employee performance. And now, we are excited to feature our thought leadership on a new platform. Introducing, the Best-Self Management Podcast!

What's the podcast about?

Best-Self Management is a journey of self discovery and ultimately, transformation for everyone in business, from CEOs to managers, and people working their first jobs. But it's not a purely philanthropic endeavor. We believe in order to realize the full potential of your business, you have to realize the potential of everyone within it.

In this podcast we explore the brave new world of bringing your whole self to work, because your Best-Self is your whole self. We'll be sharing best practices and philosophies that can create a profound impact in any organization. In every episode we'll be asking "How do we build extraordinary companies by helping each person become better versions of themselves?"

We started 15Five back in 2011. We're now in a high growth phase, hitting some pretty big revenue milestones, and recognized by Inc. Magazine as one of the Best-Places to Work. All of this while helping each of our 100+ employees become the best versions of themselves. It's time to share all the lessons we've learned with you.

We'll explore how to use the fertile setting of your workplace to nurture growth for everyone there. We'll speak with academics, business leaders, and coaches who are revolutionizing our understanding of human performance and what it takes to build a thriving culture.

Just as a plant or tree will naturally grow into its full potential if given the right conditions, humans naturally grow into our full potential if given the right environment. Best-Self Management is truly a win-win paradigm of company culture, leadership, and management. If we take this on together, we have the power to create a more engaging workplace for every employee.

Episode 1: Creating Healthy Leadership Teams
In our first episode, our guests will be… ourselves! We interview each other and unpack the journey that brought us to 15Five. We started with the belief that there's a different, better way to do business, and we were determined to prove that by heavily supporting your people you can create a high-performing company.

But understanding the needs of your employees and of the company is a difficult task. What's even more challenging is applying action to those findings, and continually addressing feedback in healthy, constructive ways.

Here is a sneak peek of episode one, where we discuss the making of 15Five, and share which parts of our journey we feel went right:
---
Shane: Seven years into building this company, and we've got great momentum, the numbers are looking really good, we have a solid product-market fit, and amazing people have joined the team. Our culture and leadership is more cohesive than ever.

So how did we do it? What's the secret sauce in what we've done?

David: I think coming off of our 6th annual company-wide retreat from last week, it felt like a real culmination of something we set into motion. I was blown away by the level of connection our people had, and the stories they shared about how unique and different this was.

We had employees who had been with us for only a week or two saying that they didn't believe that anything like this existed, and how its already changed their lives, perspective, and what they believed possible.

Shane: That's amazing, because we're at an exponential level of growth and there were way more people at this retreat than at any of the previous ones over the last 5 years. The pressure was really on to make sure we haven't lost our center of gravity, because so many new people hadn't been indoctrinated into the organizational culture just yet.

David: Right. And by and large, I think it's the best retreat we've ever pulled off, and that's related to the seed we planted on the outset.

Why 15Five exists

David: We had a clear intention and belief that there is a different way to do business. And the key to creating a sustainable, high-performing company for the long term is, we felt, creating a culture and leadership team that supported its people in becoming their best selves, and unlocking their potential—then things would take care of themselves.

We had a clear vision for our 'why.' I think originally we said it was to 'unlock the person's and organization's greatest potential,' and we refined that to say our mission is to 'create the space for people to be their greatest selves.' But it was very intellectual in a way.

Shane: Didn't we actually say that part of the 'why' was around making sure that people were having the right conversations?

David: That was part of it. That was maybe more of the 'how.' Again, if we want to create an environment where people are reaching their potential, clear and regular communication, especially that between the managers and the employees, is really critical.

The manager has the ability to influence somebody's worklife, and to support them. They have a highly visible line of sight, and if they're trained well, they can understand a person's motivations, skill sets, and how to support them in their journey.

We thought these annual reviews, with managers only checking in once a year and not having the appropriate types of conversations and questions, are doing a major disservice to all parties involved. That was the first major piece of it.

We were practicing that internally, but I think having the intention from the outset and asking the question, 'what if we created a company that's sole purpose was unlocking the potential of every person. What if the company's product was to do that for the customers. Wouldn't that create an extraordinary work environment? Wouldn't that create uncommon performance and loyalty?'

That was the hypothesis. Now, at the seven year mark, we are actually experiencing it. It's actually working! A lot of it was intention, and getting clear what we wanted to do. Leading the business as much from our hearts as from our heads, and finding good people who were a resonate match for what we were doing. Not those saying, 'I have 3-4 job offers, what are you guys doing in terms of perks vs. these other people,' but instead, 'oh my god, you are the company I want to work for!'

Those are the people who come to work at 15Five, because their 'why' and what they are inspired by is a match for what we're doing. It's finding people who want to do well in the world, who want to contribute, and who want to continue to learn, grow, and develop. They also want to become good at what they do, but inside a broader purpose that they are deeply connected to on an emotional level.

Shane: Another interesting part of this story is that we came to the table already having done a lot of personal development work. We had several experiences, both in our separate lives and also on simultaneous tracks, that involved diving into transformational and personal development work, and having these realizations of the potential we were leaving on the table…
---
Are you ready to create a more engaged organizational culture and leadership team that empowers employees to share more openly? Listen to this full episode of the Best Self Management Podcast, and tell us what you think in the comments!

Be on the lookout for Episode 2, where we'll explore the importance of company retreats. Over the years, 15Five has held six retreats that were life-changing for each of our employees.

Success here involves many factors such as choosing an inspiring location, creating effective content, facilitating deeper connections on the team, and delivering peak experiences along with time afterwards for integration. Tune in to learn how to create transformational experiences for every employee at your next company retreat.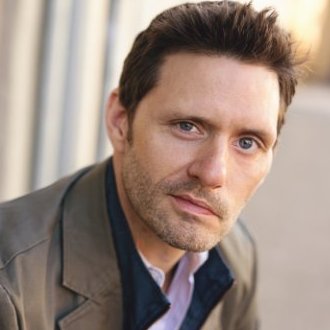 David Hassell is co-founder and CEO of 15Five, industry leading continuous performance management software that helps leaders and managers drive high performance by bringing out the best in their people. David formerly served as President of the San Francisco chapter of the Entrepreneurs' Organization and was later named "The Most Connected Man You Don't Know in Silicon Valley" by Forbes Magazine. David has been featured in The Wall Street Journal, Inc., Entrepreneur, and Wired. Follow him on Twitter @dhassell.
Shane Metcalf is a keynote speaker on building a world class workplace and one of the world's leading pioneers in the space of cultural engineering and positive psychology. His insights have been featured in Inc, Fast Company, Washington Post, and Tech Crunch. As the Co-founder of 15Five, Shane and his team support HR Executives with data-driven continuous performance management. 15Five has won numerous awards for their company culture, including the prestigious Inc Best Workplaces award, and is ranked #3 in the U.S. on GlassDoor. Follow Shane on Twitter and LinkedIN.