The CEO's Ultimate Guide To Remote Work, Part 2: Individual Work Practices
It goes without saying that while there are a number of great benefits of working remotely, there are also many personal challenges which can arise for people that include loneliness, family distractions, the psychological implications of not having distinctions between your work time and home time, and an inability to focus or procrastination.
Much has been written about how to be productive working from home and creating clear boundaries, so I'll just share a few of the most important individual work practices I've found for myself. Regardless, it's important to understand that different people experience some, all or none of these challenges, so providing some training, guidance or resources to your employees can be helpful.
1) On time = one minute early
Our standard at 15Five for meetings is that on time means one minute early. For example, our Boosts start at 9am sharp so we ask that everyone be on Zoom by 8:59am.
This isn't different from your on-time standards at your office, but because there are lots of different links and things that people need to click, it's important that you're clear about your standards and practice time integrity to avoid wasting people's time.
Sure, there are inevitable slips, and we do our best to alert each other if it looks like someone is going to be late, but having this kind of standard makes EVERYTHING work much more smoothly across the board.
2) Slack time vs. solo time
It goes without saying, but if you're ALWAYS available on Slack (or email), you're always multitasking. Studies show that to be maximally effective and productive, you need time to single task and do deep work.
I recommend a practice of scheduling this time for deep work in advance.
During these times of focus, make sure to manage potential at-home interruptions, close your Slack and email, and put all phone/email/Slack notifications on hold. We encourage everyone to communicate their availability so there's not an expectation of an immediate response.
At the same time, we need to move fast and that often requires coordination, so we do ask that people check in periodically throughout the day and respond to communications.
3) Dedicated workspace
In an ideal world, each of your employees would have a dedicated space where they can "go" to work, and ideally create privacy and minimize distractions as necessary for work calls and focused work.
This may not be possible at this moment because of how fast these shelter-in-place orders and physical distancing mandates have come online, but I highly recommend that people create a dedicated home office workspace in whatever fashion possible.
In the past week, I've even seen some really creative ways that our people have made this happen!
4) Pomodoros and music
To create the space of focused work, I've found the practice of the Pomodoro Technique (where you set a timer for a work block of say 25 or 50 minutes followed by a five- to 10-minute break) to be the most effective focusing practice I've found.
I like combining those pomodoros with music (as I'm doing right now as I write this), and use a service called focus@will which curates music exclusively designed to increase focus along with an integrated pomodoro timer (they also happen to be offering 50% off to support people facing unexpected challenges during this time — I have no relationship with them, just passing it along).
We also have a #listening-on channel in Slack where our team posts what they're listening to while working. It's another really fun way to get to know each others' interests, have access to new musical experiences, and share something meaningful with others. (Not to mention, sharing with others can be a great mood booster in itself!)
I'll leave with a few notes about leading in this time of crisis. It goes without saying that it's very likely some number of your employees are feeling unsettled, afraid, overwhelmed and/or frustrated with the current situation.
As leaders, our teams are looking to us to provide them with a sense of groundedness, clarity and direction, and have an opportunity to help them feel safe, protected and supported.
I've also been amazed at displays of human spirit in the midst of this crisis, with Spanish residents under lockdown engaging in aplauso sanitario, coming out on their balconies each night to applaud the healthcare workers, while the Italians come out on theirs to make music.
I've been party to conversations of people coming together to serve in any way they can, and seeing so many of our own employees rise to the occasion to see how we can radically help our customers and others during this very difficult time.
I am certain that it is precisely the socially-connected, remote-first culture that we intentionally built at 15Five, the one I have just laid out for you, that has allowed us to communicate, collaborate, support each other personally and professionally, and do some of the best work of our lives these past few weeks. As a leader, I could not be more proud.
One of the best and simplest ways I can suggest to channel and embrace this spirit in your own company is to invest in putting in place these practices of social connection alongside work productivity. In my experience, the levels of trust, camaraderie, and cohesion that this fosters over time only leads to better business outcomes, better companies, and more profound impact for everyone you serve.
---
Keep reading The CEO's Ultimate Guide To Remote Work:
– Part 1: Boosting Manager Effectiveness
– Part 2: Individual Work Practices
– Part 3: Company-Wide Practices
– Part 4: Shifting Your Mindset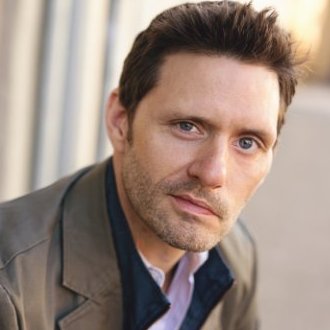 David Hassell is a business columnist, speaker, and serial entrepreneur who believes that when leaders institute cultural practices that support each person in being and becoming their best self, high performance and uncommon loyalty naturally result. As co-founder and CEO of 15Five, David created the science-inspired Best-Self Management methodology that helps leaders and managers address the hidden factors that stimulate sustainable growth and development – things like intrinsic motivation, strengths, and psychological safety. David has been featured in The Wall Street Journal, Inc., Entrepreneur, Fast Company, and Wired. Follow him on Twitter @dhassell.