15Five Ranks #3 In Glassdoor's 2020 Best Places To Work
For the past eight years, 15Five has been guided by the vision of unlocking the potential of the global workforce. This purpose-driven journey has led to many milestones over the years and a recent surge of hyper-growth. From the very beginning, employees of 15Five have used our own product religiously, to stay informed and build strong manager-employee relationships.
Our solution paired with our Best-Self Methodology has allowed us to not only create a culture that supports passionate, loyal, and high-performing employees, but we are honored to help our customers do the same within their organizations. 

It's with great pleasure that we announce 15Five's placement in Glassdoor's list of Best Places to Work in 2020! Below is the official press release featuring quotes from Glassdoor's president, Christian Sutherland-Wong, and exciting information about this prestigious award.
---
15Five, a leading continuous performance management solution, has been honored with a Glassdoor Employees' Choice Award, recognizing the Best Places to Work in 2020 in the U.S. small and medium company category. The Employees' Choice Awards program, recognizes employers that create great work cultures and is judged solely on elected input from company employees. 15Five ranked third out of 50 and scored an overall rating of 4.9 out of 5.

"It's been a tremendous year for 15Five and we're excited for what's to come in 2020. We tripled headcount to almost 200 employees, and while there are major challenges to scaling cultures as companies grow, we were actually able to improve ours," said Shane Metcalf, 15Five Chief Culture Officer, and co-founder. "We credit using our software and the Best-Self Management methodology for this achievement, which focuses on strengths-based management, psychological safety, and positivity at work. We're proud to receive this recognition from Glassdoor. Additionally, both companies that have ranked #1 in the large companies and small and medium business categories are 15Five customers. This is a testament to how 15Five has been able to cultivate a safe, collaborative, and high performing workplace not just for our employees, but for our customers too."
This employee-driven award is the latest in a lineup of several recent 15Five accolades. The company has received Inc.'s 2019 Best Work-Places, San Francisco's Best & Brightest, 2019 Best Places to Work in the Bay Area, and received certification from Great Place to Work, where 15Five's survey results scored a 99 percent as a great place to work. 15Five creates an unparalleled culture of support for its employees and is on a mission to help its customers do the same, through leading by example.

"This year marks the shift to a culture-first decade in the workplace, and Glassdoor's Employees' Choice Awards winners are employers that are prioritizing culture, mission, and employees at the heart of everything they do. By doing so, their employees have spoken and are recognizing them truly as the Best Places to Work in 2020," adds Christian Sutherland-Wong, Glassdoor president, chief operating officer, and incoming chief executive officer. "In addition to putting culture and mission at the core of how they operate, this year's winners stand out for promoting transparency with employees, offering career growth opportunities and providing work driven by impact and purpose. Congratulations go to all of the exceptional employers this year who stand out in the eyes of their employees."

About 15Five:
15Five is a leading continuous performance management solution that not only guides employee growth and development but empowers people to become their best selves. Through strategic Weekly Check-Ins, 15Five delivers everything a manager needs to maintain visibility and impact employee performance, including continuous feedback, Objectives (OKR) tracking, recognition, 1-on-1s, and 360° reviews. Over 2,100 forward-thinking companies use the solution to bring out the best in their people, including Credit Karma, WPEngine, and Spotify.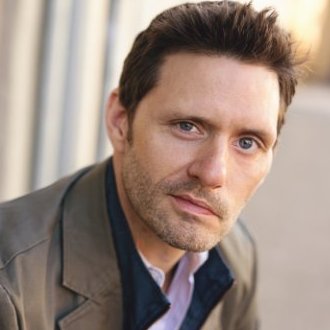 David Hassell is a business columnist, speaker, and serial entrepreneur who believes that when leaders institute cultural practices that support each person in being and becoming their best self, high performance and uncommon loyalty naturally result. As co-founder and CEO of 15Five, David created the science-inspired Best-Self Management methodology that helps leaders and managers address the hidden factors that stimulate sustainable growth and development – things like intrinsic motivation, growth mindset, strengths, and psychological safety in the workplace. David has been featured in The Wall Street Journal, Inc., Entrepreneur, Fast Company, and Wired. Follow him on Twitter @dhassell.