Best-Self Management Podcast, Episode 5: Design Thinking In HR
Design thinking is a powerful tool for any creative to use, be they product designers, architects, interior designers—you name it. But, have you ever considered leveraging it to guide your culture or HR initiatives? Design thinking in HR is used to create impactful employee experiences within an organizational culture.

Welcome back to the Best-Self Management Podcast! In our final episode of season one, David and I interview Vanessa Shaw, the founder of the global community group the Workplace Lab, a welcoming environment for HR and talent leaders looking to discover how to innovate the employee experience.
Vanessa supports leaders to bring empathy and creativity into the workplace, whether working with the United Nations, West Point cadets, or tech giants in Silicon Valley. She strives to help people answer the fundamental question, "Can my job be an expression of my creativity?"

In our discussion, Vanessa sheds light on why creativity is an essential part of not only feeding our own needs, but also for developing a thriving and supportive workplace. Indeed, supporting our creative side is one of the most powerful antidotes to stress.

Vanessa also highlights the shifting landscape of HR and how managers and leaders can meaningfully implement change without getting overwhelmed in the process. She shares some of the trends and themes that are happening in workplace cultures these days, and how these can be implemented in any company to influence the employee experience.

For example, design thinking supports diversity and inclusion efforts due to its ability to pull in external voices and create cross-functional collaboration. When we are really close to things that we've built ourselves, we are making assumptions and often build up a biased perspective.
Diverse perspectives from various roles, levels in the organization, gender, race, and other view points can help test for bias and keep one another accountable. Solutions designed for one type of employee have serious design flaws because they are not inclusive.
In this episode, we also talk about:

• What design thinking in HR is, and why it's an integral part of fostering creative experiences
• Predictions about future trends in employee management
• How to use design thinking to get the executive team on board with engineering a powerful company culture
• Three key questions that will kickstart your design thinking process

Designing a workplace experience

David: We noticed on your Human Side of Tech website that there's a stat from Forrester that states more than 80 percent of business leaders surveyed report that their teams are more aligned, focused, and productive, and 30 percent cited higher productivity through design thinking. Can you unpack what design thinking is, and how relates to the creative experience?

Vanessa: Absolutely. In the simplest form, design thinking is a creative problem-solving method or tool kit. It requires us to utilize creative practices in order to solve problems. Traditionally, design thinking has been used for people who are building products, but in more recent years, we're seeing it utilized more in designing experiences.
If we're going to a coffee shop and we're ordering coffee, that's an experience that can be intentionally designed. A couple years ago, I began thinking 'how can we design the experiences in our workplaces?' and 'Can we thoughtfully craft the culture?'

The way design thinking is connected to creativity is that it asks us to do things in a completely different way. Often times when we're looking at how to solve a problem, we start with trying to find a solution, but design thinking invites us to look up river from a solving aspect and find out if we truly understand the problem first and foremost.

We need to start with empathy, and in order to do that we need to get creative with how we think about the problems at work and relating to each other. Design thinking in HR starts to shift our culture, not after you've implemented the solution, but as soon as you start applying it.
Instead of throwing around solutions and trying to find a way to solve it quickly, we're stepping out and digging deeper. That is a powerful way of interacting with the employee base in your company…
---
What's your experience with design thinking in HR? How can people leaders and managers enroll employees in creating an outstanding workplace culture? Let us know in the comments!

To listen to this final episode of season one with Vanessa Shaw, click here, and don't forget to subscribe to the Best-Self Management Podcast. We are working on exciting things in the studio, so look out for Season 2 coming September 2019!
Shane Metcalf is Chief Culture Officer at 15Five, continuous performance management software that includes weekly check-ins, objectives (OKR) tracking, peer recognition, 1-on-1s, and 360°reviews. Shane has spent his career studying organizational & human development, which now translates into the high performing 15Five culture.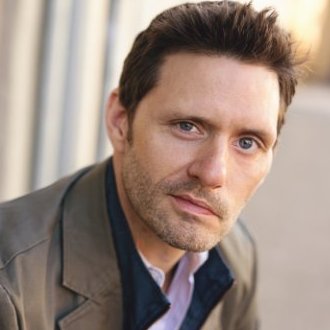 David Hassell is co-founder and CEO of 15Five. David formerly served as President of the San Francisco chapter of the Entrepreneurs' Organization and was later named "The Most Connected Man You Don't Know in Silicon Valley" by Forbes Magazine. David has been featured in The Wall Street Journal, Inc., Entrepreneur, and Wired. Follow him on Twitter @dhassell.

Photo by Marvin Meyer on Unsplash