Read These Top Articles For Greater Organizational Agility
Disruptive companies aren't created by accident. In order to hold this badge of honor, a business must successfully change how people think and behave. This is quite a tall order, especially for those companies just getting off the ground. While there's a recipe for each business that makes it unique, only the top companies deliver innovative ideas that destroy all old ways of doing something. To do this, a company must stay agile.
Take Netflix, for example. Netflix initially took on Blockbuster as their biggest competitor. The company mailed out DVDs to customers who wanted a blockbuster-like experience without leaving their home. After carefully listening to their customer base and realizing there was greater potential, they flipped their business upside down.
Flash forward to today. Because of Netflix's agility, their quick decision to change into a TV-stream service has created a product that has millions of people across the globe "binge-watching" on their platform. Over half of U.S. households are subscribed to Netflix or other similar services.
Netflix was able to make this strategic game-time decision using organizational agility. This term refers to a company's ability to rapidly change and adapt in response to trends in the market. Having organizational agility can help businesses react successfully to new competitors, the development of new industry-changing technologies, or sudden shifts in the market.
A big area of focus for agility in most companies is within their HR department. The key to practicing agility is to do it both quickly and often, and in order to do that, a company culture must provide ample space for flexibility. This calls for leadership transparency, open communication, and synergy. HR plays a vital role in keeping culture intact and shaping the way a business holds up to competition through gaining the right talent.
As a disruptive startup we understand that change is constant and keeping ahead of the curve is simply the standard. Staying behind industry and technology trends is a quick way to run a business into the ground (morbid, we know). This is why organizational agility is no longer a nice-to-have, but a necessity for all businesses to achieve.
Most companies will unfortunately fall victim to time, failing to evolve and keeping up old habits. But, we're here to help! We compiled this roundup of five articles by industry leaders who share invaluable advice for keeping your business sharp:
By: Kevin Oakes
CEO of the Institute for Corporate Productivity (i4cp), Kevin Oakes is no stranger to Organizational Agility and the power it holds within companies. In this piece, Oakes gives a glimpse into major businesses that use organizational agility strategically and effectively.
For example, Oakes calls out major cell phone service provider, T-Mobile, during their 2012 low point. It wasn't until the company brought in a new President and CEO, John Legere, that change began to happen.
Legere, now at celebrity-status for his strategic leadership moves in the eleventh hour, took a customer-centric approach to business internally, such as applauding good customer service. Productivity began to naturally boom as employees felt heard and valued. Because T-Mobile embraced change and stayed agile even under immense pressure, the company has now doubled in size since 2012.
Oakes shared i4cp's recent report titled, Three A's of Organizational Agility: Reinvention Through Disruption, in which there are three steps to creating a more agile business: anticipate, adapt, and act. For example, to better anticipate, a company should make room for change, and if you want to be a disrupter, you must invite change. Try this by moving talent often and streamlining organizational hierarchy to be more customer-friendly. A workforce deals with change better when it happens often.
To read more about the Three A's of Organizational Agility, click here.
International management consulting firm McKinsey & Company conducted interviews internally with their leaders of organizational design. In these interviews, principal Aaron De Smet explains what organizational agility means and how companies can incorporate these ideals.
De Smet defines organizational agility as "the ability of an organization to renew itself, adapt, change quickly, and succeed in a rapidly changing, ambiguous, turbulent environment."
Throughout his interview, De Smet stresses two traits that organizational agility require:
• The ability to move fast
• Stability
In the most successful companies, stability is instilled at the very top. Organizational agility can't be achieved in an environment of uncertainty and reckless fluctuation. This is why processes are extremely important. Through processes that allow for both top-to-bottom communication and feedback from the bottom upwards, leadership can minimize the risk of misalignment.
By: Hugo Moreno
Forbes featured their Editorial Director, Hugo Moreno who shares insight on the role of corporate culture through the practice of organizational agility. Moreno describes organizational agility as the ability to adjust strategies, empower employees to make decisions, respond to uncertainty with flexibility and speed, and view unanticipated change as an opportunity for transformation.
In this piece, Moreno cites a recent report by Forbes Insights and the Project Management Institute (PMI), based on a global survey of more than 500 senior executives, Achieving Greater Agility: The Essential Influence of the C-Suite, that examines how companies can achieve and implement agility.

A common theme that occurred throughout the study was the issue of company culture. Culture can greatly contribute to an organization's ability to stay agile, and if only a quarter (27%) of executives from this sample size believe their culture to be enabling, this means that most companies across the globe have some work to do.

Not sure where to start? Moreno shares three areas of your company culture that must continually evolve:
• People management
• Procedural overhaul
• A new mindset
Within these areas of focus, leaders can begin to recognize common issues, find solutions, and even tap into greater potential. If an employee feels they are empowered and supported by their leaders, they will act with greater agility and strive for better business outcomes.

Once you've recognized where to begin, Moreno gives five simple steps to greater agility for your company. One key step is to give employees all the tools they need to quickly adopt and implement new strategies through training, education, and technology tools. Through continuous learning and development opportunities, your employees will stay motivated and are more likely to reach their full potential.
By: CIO.com

It's no surprise that in the booming tech world, corporations and start-ups alike are evolving from legacy thinking to an agile mindset. In this piece, CIO.com shares three key areas to focus on when reshaping your organization:

People
"If increasing organizational agility is your goal, human resources is a good place to start."

Traditional hiring methods have taught HR teams to hire for specific skill sets and team disciplines. This, however, is not conducive to an agile workforce. Instead, CIO.com recommends that a company seek talent that is creative, collaborative, and curious. Those with an entrepreneurial spirit will thrive in environments that are ever-changing and learn to adapt.

Structure

An easy way to implement organizational agility into your company is by, well, trimming the fat. Do this by removing layers of complexity that slow down the business, and empower all employees across the board to be autonomous.

Traditionally, a manager's role was simply to assign tasks and follow up to ensure instructions were followed. Today, a manager's role is far more impactful. They share company objectives and guide their employees to make informed decisions while soliciting useful feedback along the way.
Processes

Put core processes in place that support the free flow of information, collaboration, and accountability for quick decision making. This will establish scalable systems that promote transparency from top to bottom, and as your business changes, so should your processes. (These systems should also promote teamwork and learning and development.)

By: HR Dive

For this piece, HR Dive kept their insights short, sweet, and to the point. They focus on organizational agility as a response to the fast pace of technological innovation, and explore trends within the space.

HR Dive references a report from Information Services Group (ISG), that evaluated 50 digital business providers on their performance across a range of capabilities. Through this research, they found that digital transformation impacts nearly every facet of an organization.

Digital learning initiatives have taken the HR space by storm as it pertains to employee development. Businesses looking to remain competitive must take the initiative to incorporate relevant digital skills into their training. By doing this, you're also taking good measures to maintain employee retention. Because many younger employees are more agile with technology trends, they are acquiring more digital skills to guarantee their future employability.

Not only does organizational agility condition a company to be more successful in the long run, it also helps with attracting top talent who seek deeper connections with the companies they work for. Transformation into agility for those orgs requires transparency from the top, stability in their processes, and a collaborative culture that promotes creativity.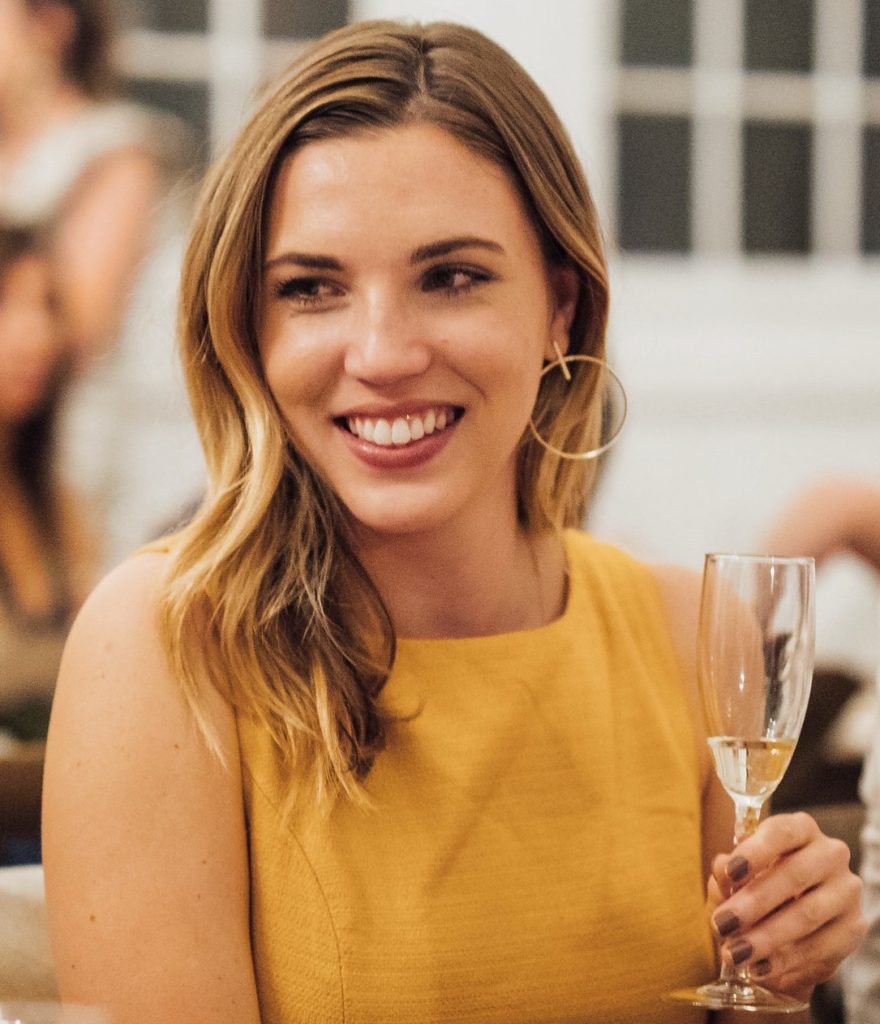 Baili Bigham is Content Manager at 15Five, continuous performance management software that includes weekly check-ins, objectives (OKR) tracking, peer recognition, 1-on-1s, and 360° reviews. When Baili isn't writing, you can find her knee-deep in a new book or strategizing ways to pet every dog in San Francisco.
Photo by Vladimir Proskurovskiy on Unsplash