People Ops: The Impact On Performance Of Investing In Humans (Not Resources)
Human Resources has been experiencing a shift in recent years, one that's aiming to re-humanize business. That's why the title for this department or role in many organizations is switching from "HR" to "People Ops" or "VP of People & Culture." The historical paradigm of HR has expired, as we can no longer view people as resources that must be maintained, catalogued, and put to use in a way that proves their worth, lest they be replaced. 
We recognize that people drive organizations, and without talented employees, a business is little more than just an idea. That's the theme behind our Meetup, Humans not Resources, where we gather HR professionals and People Ops leaders together, to discuss the latest problems in the workplace.
As an extension of those events, we're launching a new initiative to serve our community of like-minded people operations professionals—a monthly newsletter. Every month, we'll feature the five best articles from around the web to keep you informed on the latest trends and most compelling insights in the industry. You'll also be the first to know about our webinars, speaking engagements, happy hours, and conferences.
At 15Five, we're on a mission to bring the best out of people at work. We believe that managers and company leaders do that by investing in employees and helping them reach their potential…
People Ops & Employee Engagement
Ever since Gallup sounded the alarm on the level of disengagement in the workforce a few years ago, companies have been doing some soul searching when it comes to employee engagement. The high turnover rates, staff retention issues, and recruiting struggles are less about the mercurial nature of Millennials and more of an indication of how current performance management methods are failing and how organizations treat their people.
We live in a world inundated with data, and companies are obsessed with analyzing figures and improving their profit margins. But in our profit-focused paradigm, we've lost sight of what keeps our enterprises running—people.
Many executives still struggle to recognize the correlation between valuing their employees as people and improving business outcomes. Study after study makes the connection clear. Engaged employees produce increased revenue and higher profitability regardless of industry, company size, or economic conditions.
Gallup reports that business units that score in the top quartile of their organization in employee engagement have nearly double the chances of achieving success when compared to the bottom quartile. And an international study found that firms with high employee engagement had a net profit margin of 2.06% versus a -1.38% margin for low-engagement firms.
People are the ones who drive businesses forward, innovate, create strategies, and develop solutions to complex problems. To help them reach their potential, businesses must treat them like they matter, not just as resources. Resources get used and discarded when they're no longer of value. Humans increase in value when you invest in them.
'They Believed in Their People'
A recent article in the New York Times illustrates how businesses have lost their way in valuing people. The article contrasts the lives of two janitors—one who worked for Kodak in the early 1980s and one who currently works at Apple headquarters.
The janitor at Kodak, Gail Evans, received benefits such as paid vacation and partial tuition reimbursement, which allowed her to attend college part-time. When the building she cleaned shut down, the company transferred her to another role within the organization. When a manager discovered she was taking computer classes, he asked her to teach other employees some of the skills she was learning.
When Gail finished her degree, Kodak put her on a professional-track job in IT. Less than 10 years later, she became the CTO of the company.
Her story is much different from a janitor at Apple, Marta Ramos. Marta is not an employee of the company at all, but a contractor who works for a cleaning service company. She has none of the perks afforded to Gail in the 1980s and no chance of being transferred to another position in the company or climbing the corporate ladder.
In other words, Marta is considered a resource, while Gail was seen as a resourceful human.
Gail's ascent may be an anomaly, but it's also a clear indictment of today's business practices and performance management strategies. As the article explained, companies in all sectors are minimizing labor costs through contracting—not just blue-collar jobs, but highly skilled technical gigs—to maximize profits.
Contracting isn't necessarily a negative, we use the services of many contractors for a variety of reasons, including economic. But we have also brought on several contractors who are now indispensable full time employees. When organizations fail to provide development opportunities and instead treat employees as disposable resources, they never tap the employee performance potential they already have in their offices. 
Gail explained the difference: "One thing about Eastman Kodak is they believed in their people. It was like a family. You always had someone willing to help open a door if you demonstrated that you were willing to commit to growing your skills and become an asset that was valuable for the company," she told The Times.
They believed in their people. What a telling statement. What if we did the same thing today? What if we believe in our people so much that we invest in their growth and development, not just inside our offices, but outside as well? What if we helped them not only be the best employees they could be, but also live their best lives?
That would involve a shift in focus. A shift from getting as much as you can out of your employees to investing as much as you can in them. In my experience, that's the wisest investment a company can make. People who experience that level of support bring even a greater level of enthusiasm, creativity, and productivity to their work.
You never know the return you'll get back when you invest in people and adopt the right performance management strategy. I'm sure Kodak didn't imagine a partial tuition stipend would give them a future CTO. But that's the potential that lies in people. You can't get the same return on resources.
---
We are part of the movement to re-humanize business, which is why our meetup group, Medium page, and newsletter are lovingly called, Humans not Resources.
By joining the Humans not Resources community, you will receive a monthly newsletter featuring the top 5 articles from around the web for that month on all things People Ops. You'll also be among the first to hear about our webinars, speaking engagements, happy hours, and conferences.
---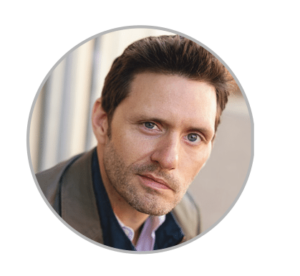 David Hassell is Cofounder & CEO of 15Five, employee engagement and performance software that helps create high performing teams by combining continuous feedback, pulse surveys, objectives (OKRs), peer recognition, and 1-on-1 meeting agendas, all in one lightweight weekly check-in. Follow David on Twitter @dhassell.