Why A Positive Employee Experience Includes Work-Life Synergy
In the Digital Age, technology has completely shifted the world of work as we know it. People don't merely work to live anymore; they work to learn new skills, feed their passions, and become better humans.

This change in employees has triggered an even bigger shift in the workplace. To provide an environment that attracts and retains employees and brings out their best performance, companies must focus on providing a uniquely impressive and holistic employee experience.

What is work-life synergy?
Work-life balance, while nice in theory, is a myth. It's safe to say that, for many, work occupies about half of our waking hours, but work and personal life are not easily compartmentalized. To balance work and life implies the separation of the two, but new technology and evolving workplace environments are conflating business and pleasure. Instead of work-life balance, modern workers have subscribed to the idea of work-life synergy.

Work-life synergy is a mutually beneficial relationship between your personal and work life, where both complement the other. When a person is fully supported to be their whole self, and do work in alignment with their strengths, they feel engaged and empowered in other aspects of their life.

Technology, flexible working hours, and office design have made progress in reaching these needs— management styles, however, have not.

The current state of the workplace

While the percentage of actively disengaged workers is at an all-time low, still, an astounding 13 percent of U.S. workers claim to be miserable in their role. This leaves a significant percentage (53 percent) who are not engaged, and instead are showing up to work simply going through the motions.

This data tells us that an overwhelming majority of people don't feel an innate connection to their role or company, putting most companies at risk of high employee turnover rates.
The newer generation of employees requires more than a pat on the back to show up to work day-in and day-out to perform at their best. Businesses are now feeling the pressure from this group and have begun recognizing the importance of work-life synergy and modifying their learning and development efforts to fit. This can include online learning offerings, personal and professional development stipends, and services to help people manage stress, such as guided meditations.
Data reveals the modern workplace's biggest pain points

At 15Five, we wanted to fully understand where companies are falling short and how we can better serve companies to fill those gaps, so we conducted a data study of what we call The Next Generation Workplace. We surveyed 1,000 full-time U.S. employees and 500 U.S. managers to capture insights about the landscape of today's workplace.

We found that companies can empower work-life synergy by offering benefits like flexible work arrangements, family leave, support for mental and emotional wellness, or an à la carte menu of options that allow employees to tailor benefits to their needs.

As part of this integration between personal and professional lives, employees increasingly want to work for companies where their values align. But feeling that alignment can be difficult when only two percent of employees can name their companies' top three priorities…

At 15Five, we use OKRs (objectives and key results) in performance management to set individual, department, and company-wide goals. This process helps employees tie their work directly to the company mission, which helps them feel more embedded in the organization.

Our research found that when leaders check in with employees in 1-on-1s at least once a week, employees have more confidence in leadership, are more transparent, feel their suggestions are heard, and are more likely to ask for help when needed.

Opening the line of communication paves the way for more honest and vulnerable conversations. Having these meaningful discussions at work not only break down any previous silos, but can allow employees to show up as their whole, authentic selves.
Bringing your whole self to work

Within the last few years, we've watched millennials' share of the workforce increase dramatically. This generation of workers has now taken the spot as the largest living adult generation, and many have already worked their way up into leadership roles. With more boomers retiring each year, millennials are on track to make up 75 percent of the workforce by 2030 and continue to heavily influence employee experience trends.

Businesses seeking to motivate employees in their work will now have to tailor their employee engagement strategies to this group. Research suggests that they are driven by open communication, a great work culture, involvement with causes, and achieving purpose and fulfillment. Despite the flack they receive from previous generations, millennials are enthusiastic about learning and thrive in collaborative work environments that value psychological safety.

This paradigm shift in organizations' people management practices doesn't just benefit one generation of employees. While millennials perform at their peak when given regular feedback, flexibility in how they work, and growth opportunities, these practices have been proven to unlock engagement no matter when an employee was born.
As the newer generations come into roles of leadership, they are redirecting focus onto the people that make up their companies, and the cultures they co-create with them.

Creating a culture of engaged, loyal, and productive employees begins with a hyper-focus on the individual. Tending to the specific needs and wants of your people can be the difference between scraping by or excelling. To successfully do this, you must understand the whole employee. When a company hires a person, they aren't just hiring a set of skills; they are hiring a human being— one who has positive and negative traits. By focusing on the whole person, you are then able to create a powerful employee experience that incorporates work-life synergy.
Don't forget to download your free copy of The Strategic People Leader's Guide: Creating a Positive Employee Experience whitepaper here.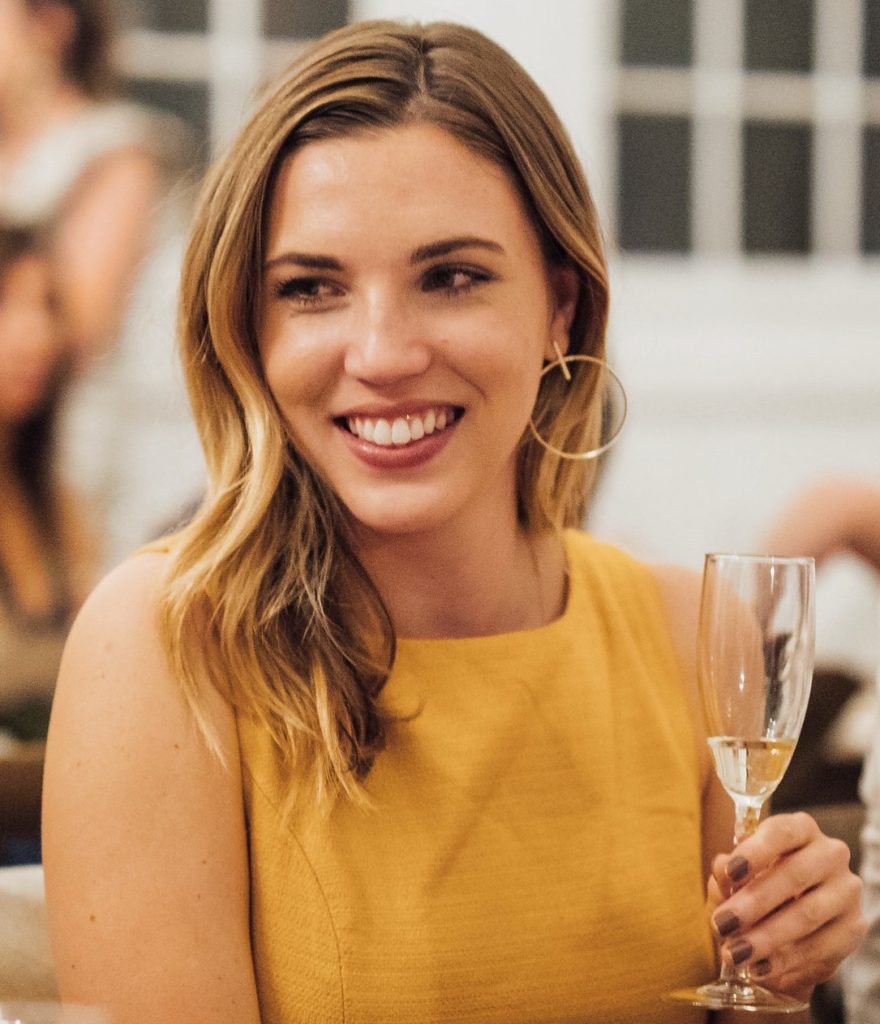 Baili Bigham is the Content Manager at 15Five, continuous performance management software that includes weekly check-ins, OKR tracking, peer recognition, 1-on-1s, and 360° reviews. When Baili isn't writing, you can find her binge-reading a new book or strategizing ways to pet every dog in San Francisco. Follow her on Twitter @bgbigz.