Podcast Recap: The WFH Essentials Needed To Lead Your Remote Workforce
In this special episode of the Best-Self Management Podcast, we talk about what it takes to (re)build a successful remote workforce, since the spread of COVID-19 has forced many businesses into distributed work models—maybe permanently.
We have been a distributed company since day one and after eight years we have over 200 employees and an award-wining culture. We've learned that while a remote workforce has its challenges, it also presents many opportunities to build a culture with strengths that wouldn't exist otherwise.
Listen to the audio below to learn about our minimalist communication tech-stack, effective management practices, and our science-backed cultural rituals for building trust, staying connected, and keeping morale high:
Click here
to subscribe to the Best-Self Management Podcast!
A Strange Time, A Unique Opportunity
This novel coronavirus has changed how some organizations have historically operated with little to no telework, to now going completely remote. While many will navigate this unprecedented phenomenon with the right technology and processes, we also want to share our deep compassion for those industries and businesses that are unable to transition, for the businesses that can't weather this economic downturn, for parents who are struggling with closed schools and daycares, and most of all, those who are directly affected because they or a loved one have been exposed.
As a business leader, crises can be opportunities to reflect and make needed changes. There are practical actions you can take for increased connection and productivity. For example, using tech tools like Zoom to hold regular all-hands meetings by video conference. You can also insert emotion into your digital communication with gifs or emojis, rather than simple text. The goal is to strategically create remote workforce environments that meet the human needs of psychological safety and connection.
---
In this episode:
• Tech Tools that help facilitate work and communication in distributed teams
• Cultural rituals and practices to foster a sense of belonging, and scaling authentic relating
• Management processes like weekly check-ins that provide visibility and opportunities to coach from afar
• How leaders can use this moment to reinvent their management style to include more emotional resilience, empathy, and care
• Building a shared experience of trust that transcends physical distance
---
The following is a transcribed and edited portion of the Best-Self Management Podcast, Episode 19: "How To Transition To A Fully Remote Team In The Time Of Coronavirus":
Advice For Remote Workforce Leaders
David: Another thing that's good to focus on right now is over-communicating and having more consistency of meetings. I know a lot of CEOs, and they hold an all-hands meeting maybe once a quarter. They hear how we do it at 15Five and think, Oh man, you do these meetings 2-3 times per week!?
I recommend getting the entire company together at some regular cadence via video conference right now, as things are changing so rapidly, where you as a leader can show up and be present. And individual teams may want to have stand-ups with some regularity—every week or every other week. Consistency is key.
Shane: One of the human needs that's up in the air right now, is the need for certainty and clarity, and we as leaders can provide that by being in touch and letting people know, Hey we're here! We're listening and thinking about these things. We're looking for opportunities amidst the chaos. And equally important is to ask people, How are you doing? What's new with you? What are you concerned about?
Fundamentally we need to be good at ensuring that we're creating environments where human needs aren't going unmet. Of course we can't provide for all of the needs for all of our people—we are all 100% responsible for meeting our own needs after all—but if employees don't hear from their CEO more than once a month or even once a quarter, the thought is this:
What the hell is that person even thinking? Where's their leadership at? Where's their mind and their heart? Are they just plotting away with the board behind closed doors to fire everybody?
We as leaders want to communicate often to inform everyone and enroll the entire remote workforce in the inspiring possibility of being of service to the world at this time.
David: Absolutely. I've heard it said that in the absence of information, people go negative. So you need to be filling that void in a variety of ways; email, Slack, video, but making sure that you're communicating to people—especially in these times of uncertainty—the decisions you're making, why you're making them, and creating a sense of camaraderie and togetherness so that we can pull through.
Some of the other things that are important are, if you're not doing things like OKRs (Objectives and Key Results) to align everyone to the most important priorities, this is a great time to start. Again, because you have people who have to now work with more autonomy and be more self-starting.
Yes, there can be lots of great collaboration through Zoom, Slack, and Microsoft Teams, and through project management tools like Asana. There's going to be plenty of great collaboration, but also plenty of solo time. You have to ensure that your people are crystal clear on what they focus on. Aligning objectives across the organization can be a great tool for that. If you're not sure where to start, try Traction by Gino Wickman, or Mastering the Rockefeller Habits by Verne Harnish.
Shane: Look at the type of culture you really want and find the hidden opportunities here. You can put into place certain practices that are going to make you stronger, that are going to create more connection, more transparency, more vulnerability, and more trust, which ultimately can produce a more effective, productive, and engaged workforce.
Our hearts are with all of you in this big moment and we look forward to hearing your stories of what it's like to transition from office culture to distributed.
Get extended free access to 15Five and ensure high engagement and performance no matter where your people are located.
Get Started!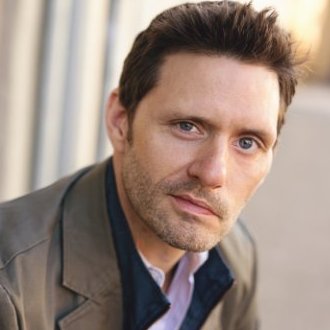 David Hassell is a business columnist, speaker, and serial entrepreneur who believes that when leaders institute cultural practices that support each person in being and becoming their best self, high performance and uncommon loyalty naturally result. As co-founder and CEO of 15Five, David created the science-inspired Best-Self Management methodology that helps leaders and managers address the hidden factors that stimulate sustainable growth and development – things like intrinsic motivation, strengths, and psychological safety. David has been featured in The Wall Street Journal, Inc., Entrepreneur, Fast Company, and Wired. Follow him on Twitter @dhassell.

Shane Metcalf is a keynote speaker on building a world-class workplace and one of the world's leading pioneers in the space of cultural engineering and positive psychology. His insights have been featured in Inc, Fast Company, Washington Post, and Tech Crunch. As the Co-founder of 15Five, Shane and his team support HR Executives with data-driven continuous performance management. 15Five has won numerous awards for its company culture, including the prestigious Inc Best Workplaces award, and is ranked #3 in the U.S. on GlassDoor. Follow Shane on Twitter and LinkedIn.
---
Additional Resources:
Tech Tools For Your Remote Workforce
Recorded Webinar: The Shift to Remote Work
---
Image Credit: Elena Koycheva on Unsplash