Podcast Recap: Willie Jackson Discusses Workplace Diversity, Equity, and Inclusion
We are at a pivotal moment in American History. I firmly believe that there is finally an opportunity to correct massive injustice, dismantle the structures of systemic racism, and co-create a new future where all people can have true freedom, equal rights, and equal opportunities for a life of safety and prosperity. To do that, we must first understand what lies beneath the surface personally and institutionally. 
This is about much more than workplace diversity
Businesses are rightly being called to take meaningful action towards racism and that includes the policies they put in place to have more diverse and inclusive workplaces, where everyone has an abiding sense of belonging.
We invited today's guest on the show to share his wisdom about what we can't see in terms of our own biology and conditioning. He goes on to provide actionable advice about what we as business leaders can do to ensure workplace diversity, equity, and inclusion.
Willie Jackson is a keynote speaker, consultant, and facilitator at ReadySet who helps leaders and organizations advance vital conversations that unlock connections across differences. He led the 15Five team in a vulnerable, insightful, and paradigm shifting conversation around DEI on our January all-hands retreat. Listen to what he shared with us in this interview:
Click here
to listen to more fascinating interviews and inspiring episodes of the Best-Self Management Podcast!
Willie urges business leaders to embrace their sense of curiosity. Getting to know people with different experiences than you in an empathetic manner will lead to positive change. If there's something that makes you uncomfortable, investigate that discomfort and see what it has to offer.
It takes work to diversify your workforce, but it's important work. It will lead to having a variety of perspectives, increased market opportunities, and a workforce more representative of the world we want to create.
---
In this episode, we also discuss:
• Why functional segregation exists and leads to a lack of workplace diversity
• Advice for engaging in difficult conversations
• The power of storytelling to foster empathy and increase trust
• An awareness of common implicit biases
---
Unconscious bias: the lost opportunity to enrich your team
The following is a transcribed and edited portion of the Best-Self Management Podcast Episode 23, "Getting Serious About Workplace Diversity, Equity, and Inclusion w/ Willie Jackson":
David: I want to go back to the point you made around unconscious bias. Hiring managers scan through resumes and are looking for signals that a candidate has a certain stature that they want in the organization, or someone who's like them. What are the consequences to a business owner or manager from letting unconscious bias lead and hiring homogeneous teams?

Willie: Let's put a fine point on a couple of these definitions.
The first definition I'll underscore is like me bias. This is our tendency to be attracted towards people who look, think, or act like us. It's not good, it's not bad. We are social primates and that's how we're wired to behave. That's what has caused us to proliferate as a species—you're like me, you're part of my in-group, and I'm safe when I'm proximate to you. That's an important part of our humanity that we can't cast as negative or shameful.

Something that layers on top of that is leniency bias. This is our tendency to favor or give a pass to or be more understanding to people who look, think, or act like us.
These are relevant during all aspects of the employee development lifecycle, but particularly relevant to interviewing is the concept of prove it again bias. This disproportionately affects people that have a different social location or social identity. If your hiring managers for your engineering team are mostly or completely straight white men, they are much less likely to give a pass to or feel connection points to, say, queer women of color, just to use an example in the extreme.
It's not good. It's not bad. It's not evidence that anything needs to be changed necessarily. But it's an opportunity to understand that there are some fundamental differences there that not all of us have been trained to bridge. There's a difference in experience, in orientation, in the ways that we see the world and frankly the signals that we've sent ourselves.
So let's spend a little bit of time here.
If you're a tall, straight, dominant-group male and you come from an affluent family, by the time you get to your second or third job promotions you're going to have internalized one set of experiences and signals from guidance counselors and mentors about the fact that you're a leader or the fact that you have natural abilities, etc.
If you are a woman of color and you come from a low income background and you've had to work really hard to get yourself out of a situation that maybe was not advantageous to you, you're going to have internalized a completely different set of signals, and because of circumstance people did not have the tools to give you those other things. Or our media, that represents a certain type of beauty, indicates that you should put certain products on your skin and body to assimilate into this Eurocentric standard of beauty, etc.
You have to fight a lot more for some of the fundamental things that someone who hasn't had those experiences couldn't possibly guess. You can't look at somebody and guess what they've gone through. So I wanted to spend time examining this gulf, because there's so much there that's nobody's fault that we all have to deal with.
Fundamental reflexive habits that we're not even aware of are magnifying our differences when we're doing something so fundamentally awkward or uncomfortable, which is sitting across from somebody who has the power to say yes or no to something deeply impactful on your economic future.
You also have to work alongside these people, which calls into question trust: Have you been harmed by somebody who looks like me? Are you afraid of somebody that looks like me? Are you mistrustful of somebody that looks like me?
And how do you have that conversation during an onboarding meeting?
So one of the reasons I love the work that I do is that we're creating the actual spaces for people to tell their stories and get to know their colleagues in some ways for the very first time. That's regardless of whether you've been working with someone for a decade or a week…
Listen to the full episode to learn more about workplace diversity, equity, and inclusion and to hear the rest of Willie's answer to my question: What are the consequences of letting unconscious bias lead and of hiring homogeneous teams?
Willie Jackson is a keynote speaker, consultant, and facilitator at ReadySet who helps leaders and organizations advance vital conversations that unlock connections across differences. His belief in the transformative power of media to change narratives led him to found Abernathy, a magazine for black men backed by companies like Mailchimp, Atlassian, and WeWork. Willie served as Founding Technical Lead of Seth Godin's altMBA program for high-performing individuals who want to level up and lead, and CTO of The Domino Project, an award-winning publishing company founded by business luminary Seth Godin and powered by Amazon.com. Willie is an avid houseplant aficionado and loves to spread the gospel of self-watering planters whenever possible.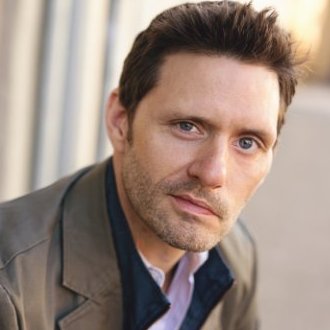 David Hassell is a business columnist, speaker, and serial entrepreneur who believes that when leaders institute cultural practices that support each person in being and becoming their best self, high performance and uncommon loyalty naturally result. As co-founder and CEO of 15Five, David created the science-inspired Best-Self Management methodology that helps leaders and managers address the hidden factors that stimulate sustainable growth and development – things like intrinsic motivation, strengths, and psychological safety. David has been featured in The Wall Street Journal, Inc., Entrepreneur, Fast Company, and Wired. Follow him on Twitter @dhassell.
Shane Metcalf is a keynote speaker on building a world-class workplace and one of the world's leading pioneers in the space of cultural engineering and positive psychology. His insights have been featured in Inc, Fast Company, Washington Post, and Tech Crunch. As the Co-founder of 15Five, Shane and his team support HR Executives with data-driven continuous performance management. 15Five has won numerous awards for its company culture, including the prestigious Inc Best Workplaces award, and is ranked #3 in the U.S. on GlassDoor. Follow Shane on Twitter and LinkedIn.
Image Credit: Christina @ wocintechchat.com on Unsplash