One of the common concerns I hear from other entrepreneurs and executives is that their once strong company culture is fading as the business grows. This makes perfect sense, especially in rapid growth companies where new hires are not always screened for values-fit.
Our own team has grown by nearly 50% in recent months, but that growth has only strengthened our culture. So how do we do it?
To answer that question, I recently produced a webinar with my co-founder and VP of Customer Success, Shane Metcalf, and Vanessa Shaw, the Producer of Culture Summit. Culture Summit is a conference that brings together founders, thought leaders, and culture champions to share actionable culture solutions.
Watch the webinar recording below, or read on for indispensable tips to unlock your team's potential…
Deliberate vs. Non-Deliberate Cultures
In recent years, the word culture has come into vogue. This has mainly revolved around the concept of having a positive culture, but it's not just about making people feel good. (Although certainly authenticity and happiness at work is far better than toxicity and gossip.)
Culture is the environment that you create in your company and should extend beyond how employees feel. The work environment could be one that also fosters employee development and growth. Our mission is to help our employees become the best versions of themselves, and we create software to help other leaders do that in their own companies.
Culture happens whether you intend it to or not. It's simply the natural byproduct of humans coming together and collaborating. So leadership needs to be deliberate about the type of culture that is manifesting at the company. For more of an in-depth discussion on this subject, I highly recommend reading An Everyone Culture: Becoming a Deliberately Developmental Organization.
This new paradigm of creating a deliberate culture, no longer looks at profit and business objectives first. While those matters are still important, leaders are now prioritizing their people and the systems that can help them thrive. Companies that practice this also tend to be more profitable and sustainable.
A New Leadership Paradigm
Psychologists used to assert that mental complexity stopped around the same time as physical growth. We now know that we are able to grow and change throughout our adult lives. Building a company is almost like an incubator to continue the growth and development of the adults who work for you.
Here are some tips for managers who want to mentor employees to develop into the best versions of themselves:
Make it safe to be vulnerable. Growth implies doing something we've never done before, but people think they need to get it right from the start. That's impossible. We are going to feel vulnerable whenever we do something new, so managers have to create a culture where making mistakes is ok (and even encouraged).
Measure people's cultural contributions. Managers can consider the innovations, contributions and attitudes that people bring to the culture alongside output and business contributions. Reward great cultural behaviors as well as employee work product. This strengthens team cohesion and helps to overcome the silo effect.
Conspire for each other's greatness. The best way to explain this is by example: We ask people to share their personal and professional dreams for the year during our annual company-wide retreat in January. The leadership team then keeps track of what those dreams are, and we see how we can help make them a reality.
Be Curious. Maintain a sense of curiosity and wonder around employees, as opposed to a place of judgment. It's important to be discerning sure, but managers can actually help foster growth by checking-in with employees to see how they are performing, learn what they are experiencing, and then have regular conversations to help them develop.
The new competitive advantage for businesses is focusing on the "soft stuff" like positive psychology and supportive management, along with the "hard stuff" like metrics, KPIs, and objectives.
Simple Cultural Rituals
We are what we repeatedly do. Excellence then, is not an act, but a habit.
~Aristotle
A ritual or practice is an action that you do repeatedly as a way of inserting a context for how people interact. When people regularly engage in the interactions below, the culture is intentionally seeded in a way that corresponds to a set of core values that are intentionally determined by company leaders. Below are six practices that have helped us maintain a healthy culture as we grow:
1) Check-ins – Start each meeting with every attendee sharing a word or phrase that describes their emotional, physical, or mental state. People get present to what's occurring for them and others, and stay connected throughout the meeting.
2) Gratitude Monday – In a company-wide meeting every Monday morning, the person leading* shares something they are grateful for. This can be the internet, our parents, the sun…etc… Everyone meditates on the topic and they share. We then cover the growth numbers and priorities for the week. By focusing on the good, you will retrain your brain to focus on the positive.
*One thing to note is that people other than managers should lead these meetings. This is a great way for individual contributors to push their edges and grow into leaders themselves.
3) Wednesday Meditation – The whole team meets again mid-week and sits in silence together to quiet their minds and prepare for a day of focused work. This is followed by departmental updates like new feature releases from the engineering team.
4) Question Friday – This meeting is focused on one non-business-related question. For example, we recently asked this: If you could relive one experience in your life, what would it be? People reveal more of who they are beyond their roles. That humanizes them and creates deeper connection and a sense of belonging on the team.
5) Weekly Self-Reflection – Growth requires regular reflection. Have every employee reflect on what they learned each week; what went well, where they struggled, or how their energy levels were. This may feel uncomfortable at first, but over time this improves employee effectiveness, productivity and happiness. People learn to see the connection between their individual experiences and the corresponding business outcomes, and then learn to make adjustments.
6) Build A Culture of Appreciation – We all have a choice of where we place our attention. It tends to default to the things that are going wrong. But when you appreciate the positive, that creates more of a sense of connection and positivity. Get into the practice of shining a light on the major and minor accomplishments of co-workers.
Watch the rest of the webinar to learn about vital management practices like holding weekly 1-on-1 meetings, coaching employees and having periodic, high-level "conversations for greatness".
Remember that people show up differently depending on the type of culture they are in. The same person who is energetic, positive, and curious with their community of friends (also a culture) may show up as disinterested and negative at work, if the environment isn't bringing out their best.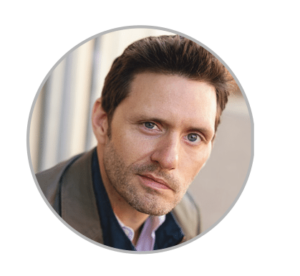 David Hassell is Cofounder & CEO of 15Five, employee engagement and performance software that helps create high performing teams by combining continuous feedback, pulse surveys, objectives (OKRs), peer recognition, and one-on-one meeting agendas, all in one lightweight weekly check-in. Follow David on Twitter @dhassell.