4 Tips For Transitioning Your Teams to Remote Work
There are many reasons to shift to a remote team. For some employers it's a way of life; they've found that providing a remote option gives them the flexibility to hire and retain the best people without limiting themselves to a geographical area. For others, the decision to offer a dist
ributed work option is a response to a temporary situation – today that's a health scare, but it could be something as common as a power outage.  
Employers who don't have a culture of location flexibility can find the proposition of even temporary remote work uncomfortable, to say the least. Shifting to a culture that's out of sight requires you to have confidence and trust in your employees. It's vital that managers believe their employees will remain focused on their job and not approach home-based work as an extended weekend.
Today, organizations across the globe are being forced to adapt quickly, and many are allowing employees to work from home, some for the very first time. As an organization that has embraced remote work since our founding nine years ago, and often recognized for our extraordinary culture by Glassdoor, Fortune, Inc. Forbes, and more; we know first-hand that the benefits of allowing remote work can be great if implemented and managed well.
Here are 4 ways you can make the seamless shift to remote teams without forfeiting a productive workforce.
1. Focus on building trust
Above anything else, pivoting to a remote workforce requires a different mindset. Leadership must focus on trusting their people. This includes offering more autonomy, entrusting the decisions made by individuals and teams, improving transparency through better communication skills, and holding people accountable for their own results.
But trust is a two-way street. It is essential for employees to trust management, but leaders also need to trust their employees and feel confident in their ability to move the company forward.
"Leading people is much less about checking their work or presence management than it is developing an environment in which teams want to do — and are rewarded both directly and intrinsically for — the very best work they're capable of," shares author Amber Naslund.
2. Provide the right tools
Communication and collaboration are essential when working remotely, and they can quickly be disrupted when transitioning from office work to remote locations. Luckily there are a number of platforms that can be put in place quickly and help a lot. At 15Five, we rely heavily on technology to keep in touch and suggest new remote teams add easy-to-use video conferencing software, such as Zoom; a real-time messaging app, like Slack or Flock, a shared document platform, like Google Drive; and a collaborative project management tool, like Asana or Monday.com.
Apps like these will help employees stay in touch and managers well informed. But to really turn a remote company into a powerful team, consider a continuous performance management tool, like 15Five, that allows employees at all levels to enter weekly goals and accomplishments, making it extremely easy to maintain ongoing support for every person on your team.
3. Ask the right questions
Remote work works, but not in a vacuum. Consistent communication is a crucial component for any high-functioning remote team. Asking questions at a regular cadence allows managers to create a culture where employees feel heard, stay productive, and remain accountable, even from far away.
Not all questions will elicit the same level of inquiry and depth of information from employees, however. It's important to be intentional with the questions you ask, so you can get to the root of problems quicker, and get to know your team members better no matter where you are in the world.
4. Don't skimp on meetings and feedback
Whether in the office or at home, truly effective managers provide meaningful feedback to each person on their team. Regular feedback can be easily forgotten when you're not with your team in person, but it is critical for remote team success, and virtual meetings can be just as effective.
Distance from an office and team can contribute to employees feeling detached from the organization's bigger purpose and larger goals. Regular meetings, which can be by phone or video conference, can help managers understand when employees are working on, where they're stuck, and what they've accomplished.
Every relationship we have is personal, and those made at work aren't exempt. Every interaction impacts our everyday lives, and providing space for honest feedback will strengthen the quality of these connections. It's these relationships that strong foundations for great companies are built, and personal success can reach higher heights. Physical distance presents a challenge, but not one that can't be overcome with some smart tech choices.
Whether you're considering transitioning your offices to remote teams in response to a temporary situation or are testing it for a more permanent plan, I can attest that if implemented and managed well, allowing remote work can be a boon to your business.
Other helpful resources:
• Webinar Recap: How To Unlock Remote Workforce Engagement
• Webinar: Creating A High Performing Remote Company Culture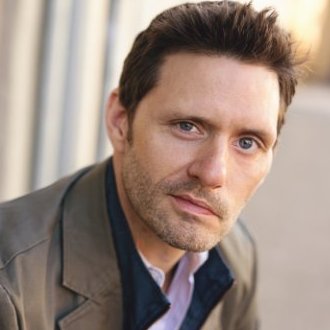 David Hassell is a business columnist, speaker, and serial entrepreneur who believes that when leaders institute cultural practices that support each person in being and becoming their best self, high performance and uncommon loyalty naturally result. As co-founder and CEO of 15Five, David created the science-inspired Best-Self Management methodology that helps leaders and managers address the hidden factors that stimulate sustainable growth and development – things like intrinsic motivation, growth mindset, strengths, and psychological safety in the workplace. David has been featured in The Wall Street Journal, Inc., Entrepreneur, Fast Company, and Wired. Follow him on Twitter @dhassell.