What are your company's top objectives for this year? How will each team contribute to those objectives every three months, and how will you measure the progress of employees over the course of every quarter?
These are the questions that you must be answering to have effective, repeatable results at your organization. Otherwise you run the risk of employees glorifying busy or getting sh*t done, without making the desired impacts to your bottom line.
Like any worthwhile strategy, OKRs will take time and energy to develop and implement, especially when hundreds or thousands of people are involved. But the rewards will be worth it. Companies like Yammer, which was sold to Microsoft for $1.2 Billion, or Salesforce.com, which grew to $1 Billion in revenue in 10 years, all utilize a management by objectives strategy like OKRs for goal-focused, company alignment.
Take a Step Back 
I am just now returning from our annual retreat, where our globally distributed team was able to gather for some much needed face time. In addition to sharing vulnerably with one another and engaging in team-building challenges, leadership shared the company vision for the coming year. We then broke out into our respective teams so that each could develop quarterly team objectives and the corresponding key results needed to measure success. Finally, employees developed their individual OKRs and shared them with the entire team.
By setting OKRs and making them transparent, you let everyone in the organization know how their collective efforts propel the company forward. When individual employees are aware of their colleagues' progress, they can then work together to achieve department and company-wide objectives. Ultimately, you will create a culture of accountability where employees support and challenge each other to do their very best.
The slideshare below includes the first two chapters of 15Five's Ultimate Guide For Making OKRs Work At Your Company. You can download the entire ebook here to learn about common misconceptions about OKRs, and 15Five's unique approach to management by objectives. Or click here for more information on getting started with OKRs, including samples and tips for rolling out the practice on your team.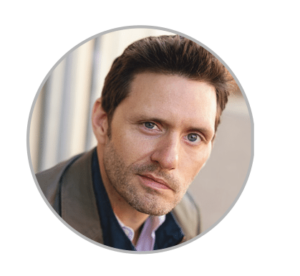 David is CEO of 15Five, performance management software that allows businesses to maximize their talent by creating a culture of feedback. Through a lightweight weekly check-in, 15Five delivers a full suite of integrated tools – including continuous employee feedback, objective tracking (OKRs), pulse surveys, and peer recognition.