Using Science To Reinvent The Employee Performance Review
When it comes to traditional employee performance reviews, research shows that even the best managers can be highly biased. Without the right strategy and solutions in place, our personal biases are difficult to avoid when assessing someone else's performance. But in order to create impactful and positive experiences, reviews must be fair, consistent, and most importantly—objective.
15Five's Best-Self Review™ aims to do just that. This research-backed employee performance review system is designed to assess a person's performance in a multi-dimensional and accurate way. Along with the ability to perform self, manager, upward, and peer reviews, and the Private Manager Assessment; we're thrilled to announce a brand new addition to this feature, the Competency Assessment.
15Five's new Competency Assessment
Before we dive into the benefits of our Competency Assessment, it's important to understand its connection to the Private Manager Assessment. Part of our rating alternative is the Private Manager Assessment which is a series of five future-focused questions influenced by research from Deloitte & highlighted in this Harvard Business Review article.
The Private Manager Assessment works to reduce the idiosyncratic rater bias, a phenomenon that ratings often reveal more about the rater than the actual performance of the person being rated. For the most objective assessment of performance, the Private Manager Assessment should be grounded in as many objective measures of both behaviors and results as possible.
15Five's Competency Assessment is inspired by the latest people science and aims to gauge which individual's skills and behaviors are driving performance. This assessment is designed to work in tandem with the Private Manager Assessment to help ensure behaviors are taken into account for the most objective and fair review. It also offers users a way to measure performance over time, identify skills and perception gaps, and enhance transparency in the review process.
Using a flexible opinion scale, the Competency Assessment is designed to capture quantitative data without the use of forced, numerical ratings (ex: "rank this person on a scale of 1-4"). Each review admin is able to personalize and add up to nine specific competencies for a role and customize the opinion scale using behaviorally anchored ratings (BARS), such as always demonstrates, often demonstrates, never demonstrates, etc.
Your current review method could be doing more harm than good
Research has told us time and time again that ratings do not work by themselves. Reducing a person down to a number not only heavily demotivates them, but won't offer an accurate portrayal of their performance because it isn't truly objective. This is also a missed opportunity to give valuable feedback that can help your employees work towards necessary improvements.
One of the world's greatest experts in the field of HR and performance management, Alan Colquitt shares why another common practice called the Performance Calibration method is also not useful for improving the quality of ratings, and in fact, states that it "can be damaging."
Performance Calibration is a process in which a group of managers come together to discuss the performance of employees and achieve agreement on performance appraisal ratings, but Alan points out that "there is little evidence that calibration meetings actually increase the quality, accuracy, and reliability of ratings."
As Alan explains, "Calibration sessions introduce more error into the process, adding people to the rating process who have their own biases, agendas, and idiosyncrasies, and have less or even no direct observation of the person being rated. My own data shows that people frequently consider inappropriate criteria in making their ratings, and exposing a supervisor to a bunch of their peers who are also using inappropriate criteria to rate their employees simply muddies the process for any given supervisor and employee being rated."
Pro tip: It's crucial to separate compensation from development conversations. The research is clear; combining compensation and development conversations leads to perceived unfairness, and to conduct an effective employee performance review fairness is paramount.
The key to conducting accurate reviews that motivate
While many companies have ditched outdated or inaccurate review systems such as fixed ratings, Performance Calibration, or the 9-Box Grid, they lack an alternative solution that provides objective, actionable, and well-rounded data. Without it, managers and employees can't have meaningful performance conversations that inspire growth, nor can organizations make fair succession and compensation decisions.
For example, a recent HBR article shares why "schmoozing with your manager" can indeed be consequential for your career—but not for women. Although 48 percent of entry-level roles are made up of women, that percentage dramatically decreases as you go up the career ladder, proving the immense lack of objectivity in the workplace.
Objectively tracking performance throughout the year has been difficult to maintain historically because of these unrecognized biases. The Private Manager and Competency Assessment cycles help managers and employees look at performance and individual behaviors with an impartial lens over time.
"The Competency Assessment helps to ensure a more objective measure of an employee's performance by assessing behaviors. The science-inspired Private Manger Assessment works to reduce manager bias, and coupled with the Competency Assessment they help ensure employee performance reviews are both fair and objective. By gathering information from their own reflection of their performance, the Private Manager Assessment, and their peer reviews, employees will be able to clearly spot any areas of opportunities and also what strengths they can continue to develop."
– Courtney Bigony, People Science Director at 15Five
By combining the benefits of qualitative and quantitative data users can highlight narratives, specific examples, and numerical values where they are relevant and useful. Assessing demonstrated abilities using the Competency Assessment's flexible opinion scale allows for a more holistic view of performance and creates a foundation for those crucial developmental conversations.
Click here to learn more about 15Five's 360° Best-Self Review and the brand new Competency Assessment feature.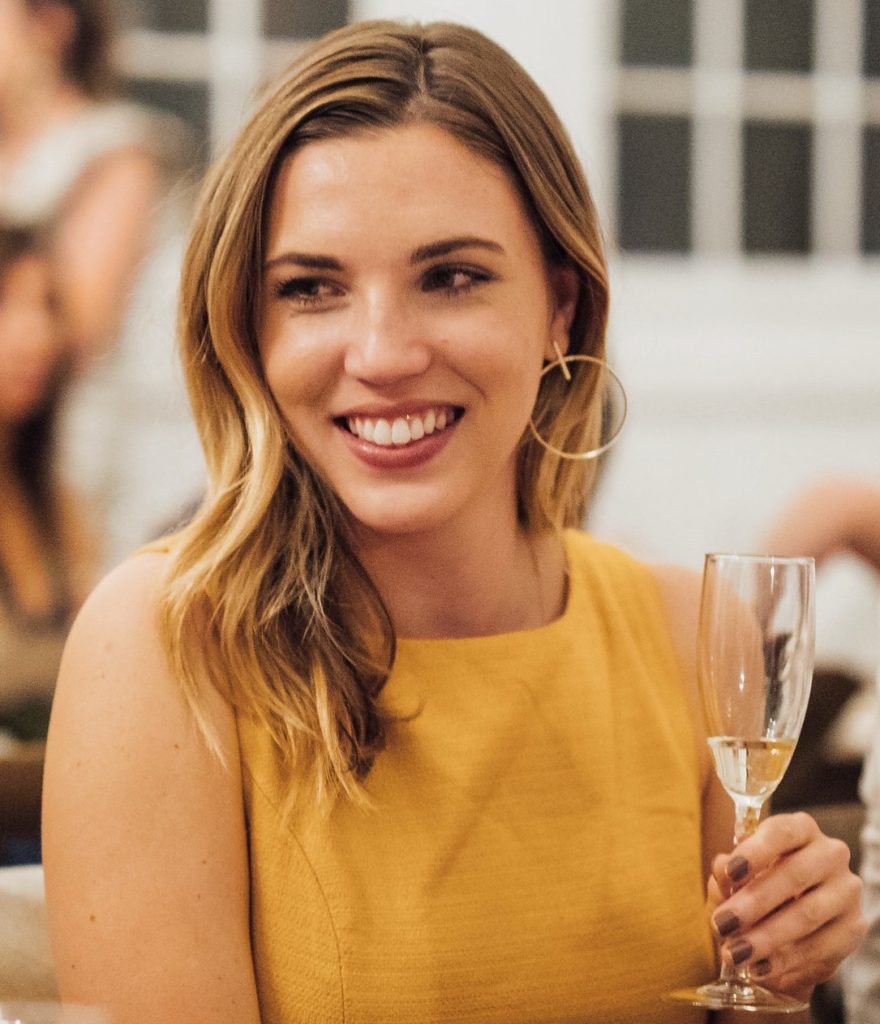 Baili Bigham is the Content Manager at 15Five, continuous performance management software that includes weekly check-ins, OKR tracking, peer recognition, 1-on-1s, and 360° reviews. When Baili isn't writing, you can find her binge-reading a new book or strategizing ways to pet every dog in San Francisco. Follow her on Twitter @bgbigz.

Photo by Christina @ wocintechchat.com on Unsplash