How much value do you derive from collaborating with your team?
How much permission do you have to challenge others on your (leadership) team?
According to extensive research conducted by today's guest, most people on teams say that they don't have permission to challenge their peers.
Thats unfortunate, since teammates have enormous potential to support each other to succeed in the face of challenges and to transform the company during pivotal times. According to Keith Ferrazzi, founder and CEO of Ferrazzi Greenlight, a managing, consulting, and team coaching company, very few teams "co-elevate" each other to new heights. That includes members of executive teams feeling safe enough to constructively challenge their peers.
Keith is recognized as a global thought leader in the relational and collaborative sciences, and is a New York Times best-selling author. He joins us to discuss his latest book, Leading Without Authority: How the New Power of Co-Elevation Can Break Down Silos, Transform Teams, and Reinvent Collaboration.
In this episode, Keith shares behaviors he's identified that block organizations from reaching their goals. He also shares his concept of "Co-Elevation", a workplace operating system that facilitates peer to peer collaboration so that transformative visions can become reality:
Click here
to listen to more fascinating interviews and inspiring episodes of the Best-Self Management Podcast!
---
In this show, we also discuss:
• Why "leading without authority" allows your people to collaborate and succeed at organizational change
• Reframing your thinking as a leader from controlling resources to working in networks to achieve outcomes
• How the innovation/co-creation phase trumps forming new ideas in silos
• Creating safe environments that encourage peer to peer feedback
---
A New Workplace Operating System
The following is a transcribed and edited portion of the Best-Self Management Podcast, Episode 22, "Co-Elevation: The New Workplace Operating System w/ Keith Ferrazzi":
Keith: Your team needs to have a commitment to the mission, but also a commitment to each other. After twenty years of research on coaching high performance, we've discovered that 71% of people who are on teams say that despite serving the team, they don't receive value. 74% of people on teams say that they do not have permission to challenge each other in the room.
Part of fixing that is getting the executives on the team to own each other's successes, challenges, feedback, collaboration, caring about each other, and crossing the finish line together. That's so different than the traditional hierarchy of leadership where, for example, the head of marketing sees an opportunity with the product but doesn't feel they have permission to challenge the head of product.
We've got to ignore boundaries of authority and control and we've got to start leading without authority, leading instead with a north star that is co-created by the team.
We are showing up today at work and we are living and working in networks. Anything you want to get done, it has nothing to do with the resources you control. It's the network of people you're engaging with and enabling and enlisting to create extraordinary things.
Shane: Keith, it's so interesting how this maps to our Best-Self Management philosophy. Many companies are essentially saying this: "These are the company's objectives, we're hiring you and will suck the bone marrow out of you to maximize shareholder value". We're flipping that script as an evolution of servant leadership and saying, "This is still about us winning as a business, but we are committed to your self-actualization as a human being. We're committed to you being a better version of yourself by the time you walk out that door."
Keith: I would take it one step further and I know that your software does this as well. I believe that servant leadership doesn't just go up and down, it needs to be peer to peer. I call this Co-Elevation, going higher together.
Another term I coined is porosity. You need to make others around you more porous, or open to your leadership. If you're relying on hierarchy, then you don't need that. But that's not going to work these days because most young folks that work for you don't give a damn about your hierarchy. What I'm talking about is how do you teach your folks to lead peer to peer? That's the essence of the book.
David: We have this ethos of Best-Self Management and as leaders we have to focus on ourselves first and becoming our best and then supporting our teams. I think we've thought about leadership helping others lead with their own teams, but I don't think we've put a lot of thought into our peer to peer support.
The Innovation/Co-creation Process
Keith: It's a whole new idea. The essence of this principle is the reason why the CFO of General Motors said they didn't go back into bankruptcy. There's another example in the book of a company that was told by bankers that they couldn't have an IPO and had one of the most successful IPOs at $20 more per share than they expected. Twenty-three CEOs of major companies you all well know have deemed this a new workplace operating system.
Here's how it works. One individual in your company has a transformational vision and begins the realization process by going to peers and saying, "We are going to have to pivot. What do we need to do?" You start to co-create a vision, but you're not getting buy-in. Buy-in is bullshit. Buy-in is inviting someone into your team, leading without authority is inviting someone into their team.
I'm sick and tired of people creating answers in their head or in their silos and going out and selling to people. They totally missed out on the innovation/co-creation process. Peter Diamandis taught me the power of crowdsourcing, the power of inclusion to get extraordinary thinking. Not enough leaders have inclusion in their process. They are fearful that inclusion will lead to consensus, with results that are mushy and timid and not bold.
So you create a new social contract and invite bold input but you make it clear to use that feedback as data, not as a directive. It's their job to give feedback, but it's not their right to expect that it will be used. You can transform your team with this co-elevating social contract and discover what is not being said that can have the most impact on success.
---
Additional Resources:
Never Eat Alone by Keith Ferrazzi
Leading Without Authority by Keith Ferrazzi
Get Keith's free webinar – "9 Things Leaders Miss Transitioning to Remote Teams"
Keith Ferrazzi is the founder and CEO of Ferrazzi Greenlight, a management
consulting and team coaching company that works with many of the world's biggest corporations. A graduate of Harvard Business School, Ferrazzi rose to become the youngest CMO of a Fortune 500 company during his career at Deloitte, and later became CMO of Starwood Hotels. He is a frequent contributor to Harvard Business Review, Forbes, and Fortune and the #1 New York Times bestselling author of Who's Got Your Back and Never Eat Alone. His mission is to transform teams to help them transform the world.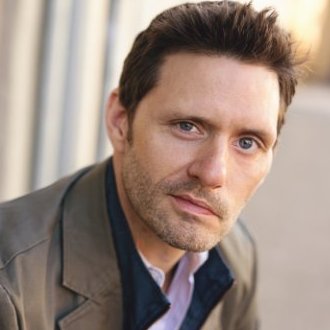 David Hassell is a business columnist, speaker, and serial entrepreneur who believes that when leaders institute cultural practices that support each person in being and becoming their best self, high performance and uncommon loyalty naturally result. As co-founder and CEO of 15Five, David created the science-inspired Best-Self Management methodology that helps leaders and managers address the hidden factors that stimulate sustainable growth and development – things like intrinsic motivation, strengths, and psychological safety. David has been featured in The Wall Street Journal, Inc., Entrepreneur, Fast Company, and Wired. Follow him on Twitter @dhassell.
Shane Metcalf is a keynote speaker on building a world-class workplace and one of the world's leading pioneers in the space of cultural engineering and positive psychology. His insights have been featured in Inc, Fast Company, Washington Post, and Tech Crunch. As the Co-founder of 15Five, Shane and his team support HR Executives with data-driven continuous performance management. 15Five has won numerous awards for its company culture, including the prestigious Inc Best Workplaces award, and is ranked #3 in the U.S. on GlassDoor. Follow Shane on Twitter and LinkedIn.
Image Credit: Bayu Syaits on Unsplash