In business, as in other facets of life, great leaders create environments where their people can bring the best versions of themselves to work. But it can be easy to forget that this applies to the leader first, which is why personal growth work is so important. After all, the role of CEO is just as much about being Chief Emotional Officer as it is being Chief Executive Officer.
Today's guest understands how company culture and performance are a reflection of its leader's state of mind, especially during times of crisis.
Max Yoder is the CEO and co-founder of Lessonly, the training software company that helps teams change how they work so their people can live better lives. He's also the author of Do Better Work, which delves into the connection between personal growth and company success.
In this episode, Max discusses how emotions are key to high performance, an idea once foreign to the working world. As attitudes change, businesses that are integrating emotional safety into the workplace are seeing improved relationships, productivity, and accountability:
Click here
to listen to more episodes of the Best-Self Management Podcast!
Max and his team at Lessonly are helping leaders understand that when people do better work, they live better lives. He hits on a variety of relevant topics based on this premise. Perhaps most importantly, we consider how focusing on wellbeing and exhibiting the type of behavior you desire in your people have never been more necessary than right now.
Applying these concepts will be critical to getting through and then recovering from the current global crisis.
---
In this episode, we also discuss:
• What happens when you allow emotions to play a role in your company
• The most important thing for a leader to do in a time of crisis
• Modeling personal growth: Providing employees with an emotional-wellbeing toolbox
• Accountability: caring about both performance and people by setting clear agreements
• Recognizing that antifragility is a recipe for strength and growth
---
Modeling Personal Growth As A Leader
The following is a transcribed and edited portion of the Best-Self Management Podcast, Episode 21, "Modeling Personal Growth to Support Your Employees w/ Max Yoder":
David: We just recast our core values recently. One of them is Cultivating Relational Mastery. Most organizations don't have ideas around how we relate with each other in ways that don't end up causing resentment, drama, politics, and gossip, which is what most organizations are rife with. It comes down to granting trust and to assuming positive intent. I'm curious about what other things you guys do internally to foster that, either on your leadership team or with your employees. Are there other things that you as an organization orient around?
Max: It all boils down to 2 things: what do you do and what do you celebrate. My bias is to think that those are the two ways we make our biggest impact on the world. You notice in doing and celebrating that it doesn't have anything to do with getting anybody else to do anything. It's just focusing on what do I do and what do I celebrate.
What I do, that's pretty obvious. What's my behavior and am I living into the behavior that I want other people to live into? If the answer's no, then my job is either to loosen my standards and not hold people accountable to things that I don't do, or to live into the standards that I want to see in the world.
With celebration, there are certain things I'm never going to do. There are certain skills and talents I'm never going to have. But, I still appreciate them. Celebrating them is saying that I see positive value in that.
Shane: What's the tactical approach for how you celebrate?
Max: One way to celebrate would be at an all-team meeting calling somebody's behavior out that I'm really grateful for. Or, in a one-on-one saying, hey, there was an instance where a customer was really frustrated and I saw you handle the frustration this way. You didn't escalate, you de-escalated.
Here's how I saw you de-escalate, and here's why that means so much to me whether it worked or not. You can't control how the customer reacts, you can only control what you did. And if you did the right motions and the customer didn't react how we wanted them to, that doesn't mean you did the wrong thing. It just means they didn't react the way we wanted them to. In that case it's praise, just saying I'm grateful for the way you handled it, regardless of the outcome. That's celebration.
You've maybe heard the phrase "More is caught than taught," which is probably a controversial thing for somebody who makes training software to say! But, I don't think it in any way conflicts with what we do. "More is caught than taught" just means if you want the things that you're teaching people to stick, you do them because people will catch what you do, they will not catch what you say.
You can say it all day long, but if you're not doing it, don't expect anything to stick. That's the same with training programs. You can put it in the lessons, but if the people on the team who are setting the tone aren't doing the things in the lesson, don't expect anybody else to.
Shane: That's quite a critical self-examination of our own integrity. How do we actually do the things that we want other people to do? That's a great exercise.
Max: I think it's the only exercise. I don't know if there's another exercise that matters.
---
Additional Resources:
Nonviolent Communication by Marshall Rosenberg
Antifragile by Nassim Nicholas Taleb

---
Image Credit: Lior Shapira on Unsplash
Max Yoder is CEO and co-founder of Lessonly, the training software company that helps teams learn, practice, and do better work. He is also the author of Do Better Work, a book about being a better teammate. Max lives in Indianapolis, Indiana with his wife, Jess. He was cut from the basketball team two years in a row.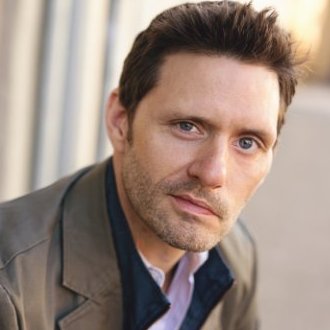 David Hassell is a business columnist, speaker, and serial entrepreneur who believes that when leaders institute cultural practices that support each person in being and becoming their best self, high performance and uncommon loyalty naturally result. As co-founder and CEO of 15Five, David created the science-inspired Best-Self Management methodology that helps leaders and managers address the hidden factors that stimulate sustainable growth and development – things like intrinsic motivation, strengths, and psychological safety. David has been featured in The Wall Street Journal, Inc., Entrepreneur, Fast Company, and Wired. Follow him on Twitter @dhassell.

Shane Metcalf is a keynote speaker on building a world-class workplace and one of the world's leading pioneers in the space of cultural engineering and positive psychology. His insights have been featured in Inc, Fast Company, Washington Post, and Tech Crunch. As the Co-founder of 15Five, Shane and his team support HR Executives with data-driven continuous performance management. 15Five has won numerous awards for its company culture, including the prestigious Inc Best Workplaces award, and is ranked #3 in the U.S. on GlassDoor. Follow Shane on Twitter and LinkedIn.