Courageously Embracing Your Genius: An Interview With Laura Garnett
Whether you're aware of it or not, you have a unique "genius." We've been conditioned to think that the hyper-intelligent are the only ones exclusive to this title, but truly, we all have natural strengths that bring immense value to each of our companies. When we are working in roles that flex our one-of-a-kind expertise while simultaneously fueling our passions, this state is known as the Zone of Genius.

In Episode 11 of the Best-Self Management Podcast, Shane and I sit down with Laura Garnett, a performance strategist who works with business leaders from Fortune 500 companies and startups to reach their true potential and fully understand their Zone of Genius, all while inspiring the people they work with to do the same.

Click here
to subscribe to the Best-Self Management Podcast!
In this episode, we also discuss:

• What does it mean to work in your Zone of Genius
• The negative impact of not working in your ZOG
• How to come into alignment with our natural talents and gifts
• How to form habits for genius-level work
---
The following is a transcribed portion of the Best-Self Management Podcast Episode 11, "Courageously Embracing Your Genius w/ Laura Garnett":

Geniuses are not the exception
David: This interview is particularly exciting for me; I was first turned onto the concept of Zone of Genius under a different name about 15 years ago, and it was one of these paradigm-shifting ideas in the way that it was described to me. It changed the way I looked at myself, the way I looked at life, and it has had a major influence in the building of 15Five…

Shane: And Laura, I have a story that's pretty funny. We made 'maximize your Zone of Genius' one of the core values of 15Five over seven years ago, and for about six and a quarter of that time, I was very confused by that value. David was incredibly passionate about it, and I was thinking to myself, 'ok, what do I do? I don't know what my Zone of Genius is.'

This value over time has been very inspiring, and also very confronting. It has confused a lot of our own employees because it's a bold thing to claim that you have a Zone of Genius and that you are a genius. We're conditioned to think of genius as the exception and very few people have this, so I think that proclaiming that everyone does, in fact, have a Zone of Genius is a really interesting concept.

Finding your Zone of Genius
What I really want to appreciate you for, Laura, is the work that you did with our leadership team and helping me for the first time understand what my Zone of Genius is. So, for those listening, can you share some of your perspective on Zone of Genius?

Laura: Absolutely, and thank you for your kind words about working with your team—it's been amazing. I agree with everything you're saying, Shane, on the idea that we're all a genius. I talk about this in the book, The Genius Habit, and it's why I chose to study it. I kept that phrase Zone of Genius because I couldn't think of anything else that really labeled what it was that I experienced, what I saw in myself, and what I saw in others.

We don't see ourselves as geniuses, and our society has worked against this idea that we all have something major to contribute because the word genius is exclusive to people who are extremely intelligent, like Einstein. But what I've discovered through my studies in the science of performance and success, and what's very clear is that it has nothing to do with your intelligence; it has a lot more to do with your ability to believe in yourself, build habits, and be your authentic self—everyone has that capability.

Everyone can create the kind of success they want, and this is liberating. When I went on the path of discovery and found this, I was elated. As I've been working in my Zone of Genius and crafting my business around it, I've experienced exactly what I help others do, which is achieving this infinite feeling of joy and opportunity for focus, challenge, and impact…
---
Performance Tracker Exercise
Identifying your Zone of Genius is only the first step. Operating in this state of flow means you are aligning with your natural abilities and trusting your gifts, but maintaining this requires more than awareness. If you're committed to peak performance, maximizing your potential, and bringing your best-self every day, you must create the right habits.

Laura Garnett has created a process you can use to reflect on the moments that were within your Zone of Genius in order to produce more of them consistently. Answer the below questions at the end of each workweek, and begin tracking your progress.

1. How many times were you in the zone this week and what caused those moments to happen?

You may already know what your genius is, but this question allows you to understand the root cause of it for that particular week. With this, you start to see the power of your genius process and feel empowered to create more scenarios like it.

2. What's the impact you had this past week?

This is related to your purpose. Did you achieve what you wanted? If you did, you're within your zone, but if not, here is an opportunity to reflect and understand why that wasn't the case.

Once you've taken a moment to complete this exercise, I'd like to challenge you with this: how can you take what you've found and create more moments to work within your Zone of Genius next week? This cadence of reflection will offer support to your habit formation and can help you stay inspired and energized.

How much more efficient would your team be if they were honest about their strengths and even more honest about their weaknesses? The concept of finding your Zone of Genius is a true win-win for employers and employees. Having people work in areas where they are connected and uniquely qualified creates a highly productive and positive workplace.

Leaders, in order to create the space for your people to find their unique genius zones, encourage them to reach beyond what's comfortable and go after opportunities that align with their talents. Employees, especially those who are younger, may not have the confidence to do this without the right guidance. By empowering them to find their genius, you'll be contributing to their personal and professional development in significant ways.

What can you do to begin honing your Zone of Genius today? Share with us in the comments, and listen to our interview with Laura Garnett here!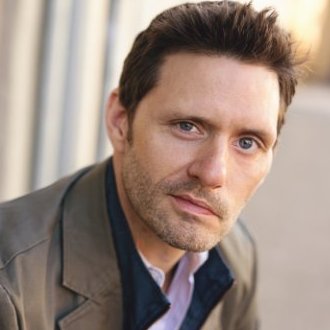 David Hassell is a business columnist, speaker, and serial entrepreneur who believes that when leaders institute cultural practices that support each person in being and becoming their best self, high performance and uncommon loyalty naturally result. As co-founder and CEO of 15Five, David created the science-inspired Best-Self Management methodology that helps leaders and managers address the hidden factors that stimulate sustainable growth and development – things like intrinsic motivation, growth mindset, strengths, and psychological safety in the workplace. David has been featured in The Wall Street Journal, Inc., Entrepreneur, Fast Company, and Wired. Follow him on Twitter @dhassell.


Shane Metcalf is a keynote speaker on building a world class workplace and one of the world's leading pioneers in the space of cultural engineering and positive psychology. His insights have been featured in Inc, Fast Company, Washington Post, and Tech Crunch. As the Co-founder of 15Five, Shane and his team support HR Executives with data-driven continuous performance management. 15Five has won numerous awards for their company culture, including the prestigious Inc Best Workplaces award, and is ranked #3 in the U.S. on GlassDoor. Follow Shane on Twitter and LinkedIN.

Laura Garnett is a performance strategist, Mother, TEDx speaker, and author of The Genius Habit. She works with CEOs and executives to identify their Zone of Genius, and craft an actionable plan to leverage it in their day-to-day work. She has consulted with organizations including Capital One, Pandora, LinkedIn, and Instructure. Prior to launching her own company, New York City-based Garnett Consulting, she honed her marketing, strategy, and career-refining skills at companies like Capital One, American Express, IAC, and Google.