Introducing 15Five's Best-Self Academy For Employee And Manager Development
More and more company leaders, like CHROs and chief executives, are realizing that people managers are the key to success. This explains the massive adoption of technology tools in the last few years to enable manager-employee communication and performance tracking. We've known for years that software tools improve performance, and we've also known that manager training can significantly amplify those results.
Let's face it—generations in the workplace are shifting and so are employee expectations. Without the right training and experience, it's easy for managers to fall short regardless of how long they've been managing or what generation they're from. That's why we are thrilled to officially announce the launch of an online training platform designed to help managers become highly effective leaders: 15Five's Best-Self Academy.
Backed by scientific research, Best-Self Academy provides manager development training with self-guided materials to learn the skills needed to communicate more effectively; create objectives that inspire performance, and build engaged positive high-performing teams.
What is Best-Self Academy?
Best-Self Management is a proven management methodology based on the science of human thriving and designed to meet the needs of an evolving workforce.

The Best-Self Academy currently offers a series of courses and lessons with 20 videos on a variety of crucial but sometimes overlooked, management topics, such as building psychological safety and providing effective feedback to employees and culminates in Best-Self Manager Certification. Each lesson provides guidance for immediate application. In the near future, we'll be adding programs designed specifically for company leaders and individual contributors, followed by advanced courses for everyone.

We developed the content using research from the world's top universities in areas like motivation, performance, organizational dynamics, and positive psychology, with the goal of helping organizations focus on what really empowers and supports their employees—a strong, trusting manager-employee relationship.

The ability to reflect on one's own behavior, increase emotional intelligence (EQ), and communicate effectively is just as important as the ability to create pivot tables and hit quarterly team objectives. While some refer to these as soft skills, we consider them foundational, and renowned talent management and HR expert, Josh Bersin, even refers to them as "power skills."
Without them, organizations may find themselves in dangerous territory with a culture of unsupported, disengaged employees. Perhaps that's why Bersin says that a focus on "capability academies" like the one we offer, is where the market is headed.
Why did we create Best-Self Academy?
The success of the modern workplace, with its melting pot of generations and disparate expectations, hinges on bridging the gaps in what's expected. Accomplishing this means we have to consider the importance of a range of skills.

But knowing where to start can be overwhelming, for employees and leadership. Fortunately, 15Five has synthesized thousands of pages of scientific studies, interweaving our own insights about the employee-manager expectation gap with established research to develop a full set of resources designed to strengthen relationships and support every employee.

A deeper dive into the at the data
In a recent 15Five report, nearly all 500 managers surveyed said they were able to meet employee expectations. However, 40 percent of the 1,000 full-time employees surveyed reported they were somewhat or not at all confident in their manager's ability to lead.

In addition, half of employees believe they can do their manager's job better. Managers want to improve; in fact, 75 percent of them crave more manager development opportunities. The Best-Self Academy bridges the management skills gap by providing actionable training for managers to help employees thrive, which improves performance and ultimately retention.

The Best-Self Academy codifies key lessons into training materials to turn every manager into a highly-effective leader. It teaches the principles of our proven Best-Self Management methodology, which we credit for our near-zero attrition, rapid growth, and Great Place to Work certification and awards, like Inc.'s Best Places to Work and #3 on Glassdoor's Best Places to Work in 2020.

15Five has provided volumes of resources for managers to improve their skills, like eBooks and webinars, but the vision has always been to launch a comprehensive education platform. The launch of the Best-Self Academy is a leap forward in achieving our goal to unlock the potential of the global workforce. The Academy helps organizations address the hidden factors of growth and development in the workplace and refocus on what empowers managers and employees on their journey to becoming the best version of themselves.
We believe that every manager can and should be a Best-Self Manager, and that's why the Best-Self Management Certification is completely free. We'll also offer courses for leaders and individual contributors, and an advanced manager training series in 2020.

Ready to create a workplace that puts people first as the pathway to greater, sustainable profitability? Click here to become a certified Best-Self Manager!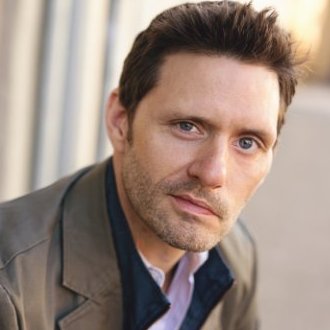 David Hassell is a business columnist, speaker, and serial entrepreneur who believes that when leaders institute cultural practices that support each person in being and becoming their best self, high performance and uncommon loyalty naturally result. As co-founder and CEO of 15Five, David created the science-inspired Best-Self Management methodology that helps leaders and managers address the hidden factors that stimulate sustainable growth and development – things like intrinsic motivation, growth mindset, strengths, and psychological safety in the workplace. David has been featured in The Wall Street Journal, Inc., Entrepreneur, Fast Company, and Wired. Follow him on Twitter @dhassell.