Never look back is a solid philosophy but is not applicable to every situation. If you're driving on a busy freeway, for example, you should absolutely look back…and often. Living in the past can be unhealthy, but we should all periodically reflect to learn from our mistakes and our triumphs.
We humans love our habits and cycles. The last week of December is traditionally the time when we look back on the year, take stock and glean the lessons so that we can start the new year with the right focus, mindset, and energy.
These 16 phenomenal blogs, influencer interviews, and other media from 2016 offer an opportunity to reflect on many of the important transformations that the business world has experienced this year. Some were produced by our team and others by external thought leaders. The topics range from increasing employee engagement, to shifts in performance management strategy, to technology trends.
Hopefully, these revelations will offer food for thought and yield clarity for a successful 2017!
Business is a living, breathing entity. It undergoes change, grows and recedes, gets broken and heals. Your employees are the individual cells that work together to ensure that the entity is healthy, productive, and thriving. In 2016, the brain (leadership) had more tools at its disposal to predict and improve employee engagement. In 2017 will Gallup's Employee Engagement Survey report a positive radical shift in how people show up to work? Will the HR Tech trends predicted by Josh Bersin and his team at Deloitte ring true? 
Paid parental leave is expensive, which may be the reason why the federal government has yet to enact a mandatory family leave policy. So tech giants like Amazon and Adobe have stepped up by offering 5-6 months off for parents to take care of their newborns. Some business leaders say that any costs are offset by increased loyalty and lower turnover, because people want to stay at companies where they feel genuinely cared for.
Keynote speaker and author, Shawn Murphy, discusses ending an outdated practice that often does more harm than good. What to do instead of standard yearly performance reviews?
– Connect employees to a shared purpose to illuminate why their work matters.
– Hold a predictable cadence of weekly and quarterly conversations with employees.
– Give employees time throughout the quarter to reflect on performance to improve it.
– Decouple compensation conversations from performance conversations.
Liz Ryan doesn't completely agree with the adage, "people don't quit their jobs, they quit their bosses". She has isolated five main problems with company cultures that create negative workplace energy and, eventually, turnover. Does your company suffer from stifling bureaucracy and office politics? Yep those two are high on the list.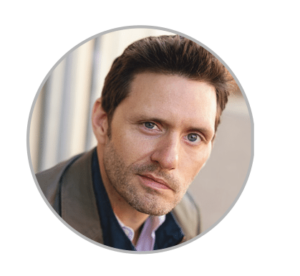 Employee feedback is no longer a nice to have. Managers who don't regularly communicate with employees have zero visibility into what is happening at work and are powerless to impact results. But one question that frequently arises is how transparent should communication be at a company. Our CEO, David Hassell, shares his thoughts on the transparency vs anonymity debate.
Hassell believes that anonymity might appear to be a reasonable concession in the name of encouraging more open dialogue, but also tends to undermine that dialogue. He quotes research from James R. Detert and Ethan R. Burris that anonymous feedback comes with three serious risks:
– It reinforces the impression that it isn't safe to speak up openly.
– It can set off a witch-hunt to find out who said what, leading away from the issues at hand.
– It discourages the level of specificity that's needed to make real changes.
In 2012, Google researchers led by Julia Rozovsky studied countless internal teams to determine the secrets of their successes and failures. They discovered that how teammates treated each other was vital and that "in the best teams, members listen to one another and show sensitivity to feelings and needs". The collective intelligence of groups with positive norms rose, while high competition, fights over leadership and the tendency to critique in other groups ultimately led to failure.
Christine Tsai is Founding Partner at 500Startups. She reflects on the path to growing a team of 100 people, across more than 20 different countries around the world, with over $200 million under management. Tsai shares lessons including how to uphold the organization's core values, creating and maintaining rituals, and learning how to let go and trust others to do what you hired them to do.
You can't listen to every podcast out there, but when Tim Ferriss interviews Seth Godin, that's an invitation to set aside a couple of hours to absorb some life-changing information. Godin discusses his rituals like his morning routine, his meditation practice, and why he writes a daily blog, He shares his rules for speaking engagements, for saying "no" to opportunities, how he thinks about public speaking, and general philosophies and guidelines for life management. Don't miss this one lifehackers!
Nir Eyal discusses his Hooked Model for creating habit forming products via the phenomenon of Pokemon Go. For those of us who have a hard time controlling ourselves when being confronted with triggers, Nir suggests what he calls attention retention devices – technologies specifically designed to block out the triggers and distractions from other technologies. But perhaps the most fascination part of this influencer interview comes at the end, when Nir and I discuss the meta view of emerging technology and its impact on the future of humanity.
Who better to chime in on the performance review conversation than Peter Cappelli and Anna Tavis, professors of management at Wharton and NYU? This Harvard Business Review article discusses the tensions that have emerged over the last century, between HR philosophies that focus on talent development and those that focus on accountability. Cappelli and Tavis then offer three sound business reasons why companies are abandoning performance appraisals:
1) The labor market has tightened, and there is competitive pressure to upgrade talent management.
2) Systems that hold people accountable for past or current practices, have no place in a world where rapid innovation is a source of competitive advantage.
3) Collaboration is key, and forced ranking coupled with a focus on individual accountability makes it much harder to foster teamwork.
James R. Bailey doesn't believe that management exists along a continuum. For him, "good" and "great" are fundamentally different management styles and even ways of being. Leadership therefore, does not follow a predictable path carved by hard work and experience. Good leadership is just as it sounds. It's good by nature, concerned with what is in the best interests and welfare of others. Great leadership, on the other hand, is far more complex:
Great leadership excites, energizes, and stimulates. It's a rousing call, shocking complacency and inertia into action. It's one of the most potent pulls in human history, and as such accounts for much of humanity's progress, as well as its suffering… Great has no inherent moral compass, and thus its unpredictable potency can just as easily be put toward pugilistic and peaceful purposes.
No BS. No blame. Just a brilliant assessment by Simon Sinek of the struggles that millennials face and how leaders can help. The generations that are growing up with social media at the core of their culture have superficial relationships. They also lack patience, have lower self esteem, and don't have the coping mechanisms to deal with stress (hence the dopaminergic draw of social media).
Sinek shares how job satisfaction is a slow, meandering messy process that takes time. The things that really matter like self confidence, joy, relationships and career success all take time. We have to find ways as leaders to help millennials navigate the path to improved self-confidence, the depth of human relating, and the success that comes with patience and perseverance.
According to Gallup, the silent majority who are not engaged make up over 50% of the American workforce, and are adept at blending in with the rest of the herd. Disengagement may be an epidemic, but communication is the antidote. In workplaces that value open communication, especially between employees and their managers, issues and frustrations quickly surface. Instead of festering and eventually leading to disengagement, managers can offer support. Employees are more likely to trust leadership, and relationships evolve where people are forthcoming and willing to ask for help.
Candor Inc,'s COO, Russ Laraway offers that managers must have forward looking career development conversations with their employees. Laraway suggests these questions to get a complete picture of an employee's desired career path:
– What size company do you imagine working for?
– What industry do you want to be in?
– Do you want to be in a very senior individual contributor type role or very senior management type role?
Once everyone has clarity, it's then time to create an action plan for the development of your talented employee.
I'm not sure how broadly this one will appeal, but for us in the SaaS world it's a big deal! The latest HR software is responding to a talent-centric information economy. TechCrunch contributor, Tarun Kalra predicts widespread disruption of the HR SaaS category, with more entrepreneurs entering the space and VCs showing growing interest in the year(s) ahead.
We have a paradoxical saying around here, "don't wait for the exit interview to find out how your employees really feel." In other words, if you don't check-in regularly with employees, you're going to have a lot more exit interviews. And it's irrelevant at that point how informative they are.
In this Forbes piece, Liz Ryan answers a letter with similar sentiments. The letter is written by Inez, whose boss responds to her two weeks notice by asking her to share frankly with HR during her exit interview. You'll have to read the full piece for Liz's advice, but I'll share this tidbit:

One option is to go to the exit interview and make small suggestions about cosmetic things the company could do to improve the working atmosphere. An HR person who hasn't figured out the larger cultural problem on their own (although it is their job to do so) is not equipped  to do anything useful with more substantive feedback, anyway.
What will performance management philosophies and strategies look like in 2017? How will leading edge companies and influencers contribute to this fascinating world where helping people to achieve their potential reaps rewards for all? You can be sure we'll continue to share what we learn, and perhaps even help write the new narrative for an evolving world of employee performance. 
David is Content Manager at 15Five, a lightweight weekly check-in that delivers a full suite of integrated tools – including continuous employee feedback, objective tracking (OKRs), pulse surveys, and peer recognition. Follow him on Twitter @davidmizne.
What are your favorite articles and interviews from this past year. Please share in the comments below!